Computer science students help new admits on IGNITE Day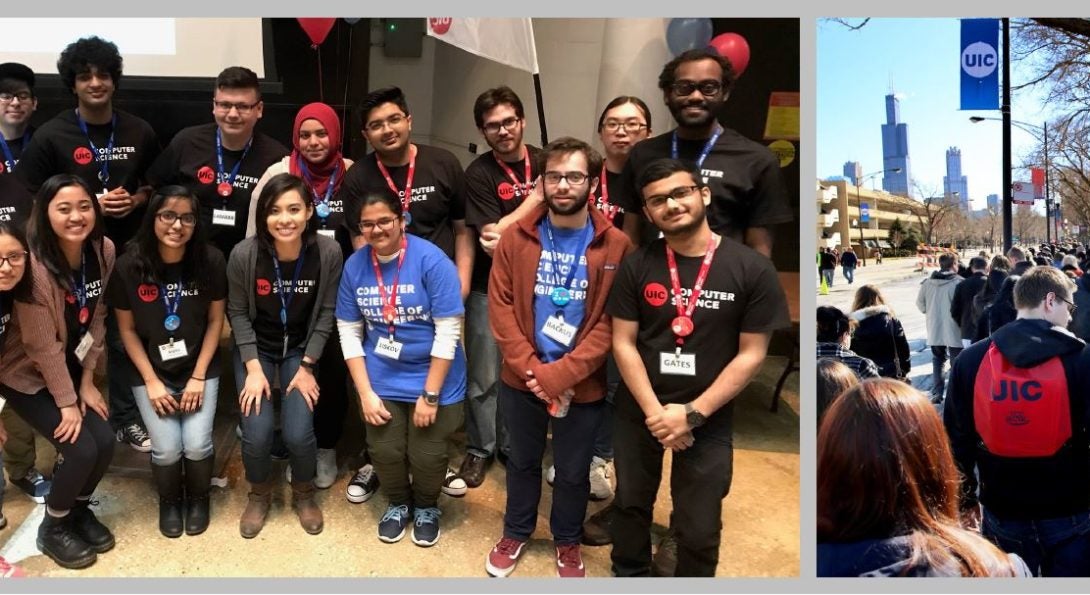 IGNITE Admitted Student Day sparks path for new CS students starting at UIC in Fall 2018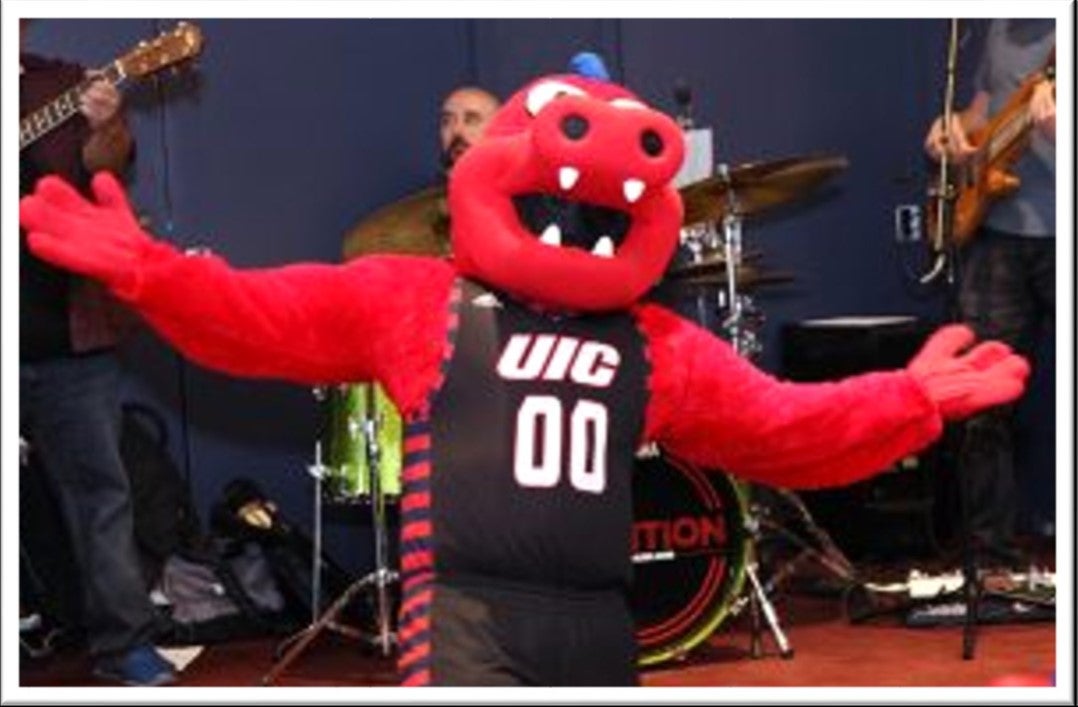 It was cold and rainy, but that did not stop thousands of people from attending IGNITE 2018 on April 14th, UIC's Newly Admitted Students Day. Students who plan on attending UIC in the fall, along with their fam-ilies, were able to get a taste of what it will be like once they arrive to campus in August. There were 55 recently admitted Computer Science students who attended, along with their family members.
Prof. Dale Reed got the recently admitted CS students and their families fired up as he welcomed them and gave an overview of the CS Dept. and what students can expect when they start classes at UIC this fall. There were plenty of student volunteers from the CS Dept. on hand to help recently admitted students get comfortable with their new surroundings.
"It was a wonderful opportunity to talk to potential UIC CS students and share my passion for CS," said Bharat Midha, BS '21, who helped newly admitted CS students get acclimated with the UIC campus.
The CS portion of IGNITE was organized by CS Stu-dent Affairs with the help of Elena Lathos, Christina Martinez, and Roksanna Sady, who also helped or-ganize the volunteers. The volunteers enjoyed the ex-perience too.
Lydia Tse, BS, '20 said, "I had a lot of fun meeting fu-ture UIC CS students and learning about their back-grounds!" She was even willing to share some advice for incoming freshmen.
"Don't be afraid to ask your fellow CS classmates, TA's, and professors for help," she said. "You won't know everything and that's okay! Approach CS with a growth mindset and you'll be well on your way to be-coming a successful CS student."
Prospective students have until May 1st to make their commitment to UIC.
Modified on December 20, 2018