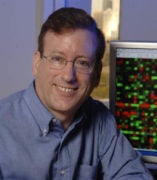 Robert Sloan
Professor
Department Head
Department of Computer Science
Contact
Building & Room:
1112 SEO
Office Phone Voice:
(312) 996-2369
Email:
Related Sites:
About
Research Interests:
Computer security, especially privacy, legal, and policy issues.
Application of computer science theory and algorithms to problems from artificial intelligence. Proud member of the UIC theory group. Currently especially focused on problems from knowledge representation. Previously especially focused on problems from machine learning ("computational learning theory").
Computer Science Education.
Education
Ph.D. 1989, S.M. 1986 Computer Science, Massachusetts Institute of Technology.
B.S. Mathematics, Yale University, 1983.