Graduate Student Profiles
Anthony Perritano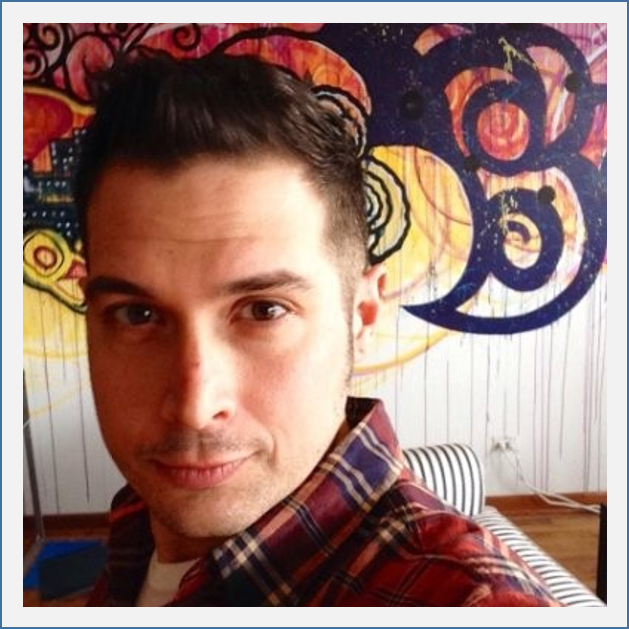 PhD in Computer Science | Utica, New York
Academic focus: Human-computer interaction
Anticipated research impact: My research seeks to leverage cutting-edge 21st-century technology to introduce new ways to scaffold students' science learning—especially in K-12 science classrooms.
Dissertation title: Knowledge Places: Embedding Knowledge in the Space of the Classroom
How did you choose your advisor? I chose my advisor—and UIC—because of his research in developing innovative technology-based learning environments. In addition, he had a reputation for being not only a great researcher, but also a great mentor.
Most rewarding part of the UIC CS experience: Working alongside all the wonderful people in my lab and making lifelong connections as friends and colleagues.
Ashwini Naik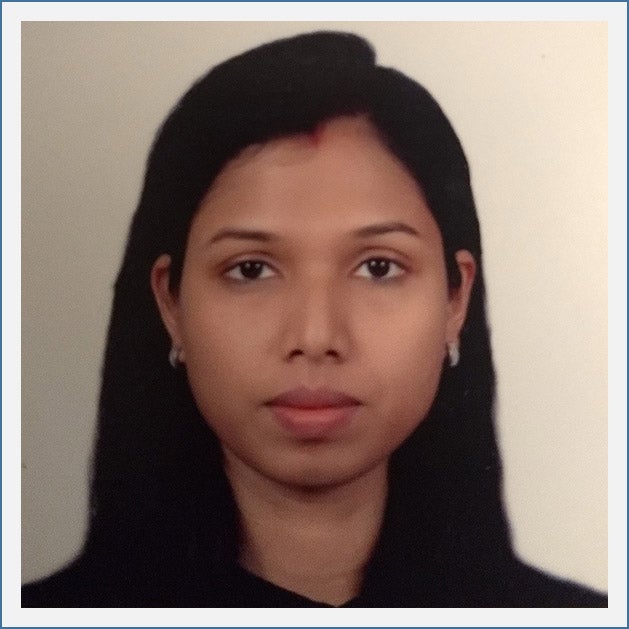 Academic focus: Visualization and virtual reality
PhD in Computer Science | India
Recent paper you're proud of: "Immersive Virtual Reality-Based Systems for Improved Interaction, Understanding, and Analysis of Complex Volume Datasets" (submitted as part of the qualifier examination process)
On the balance between freedom and guidance: My faculty advisor is extremely enthusiastic about the research we do and always lets the students explore on their own while also carefully guiding the right path to follow.
Name one thing UIC does better than anywhere else: Diversity and inclusion. Right from the time I entered UIC in 2009 for my master's program—which I completed in 2011—I felt welcomed and safe at UIC. It was also one of main reasons for me to come back for my PhD.
Mohammad Taha Khan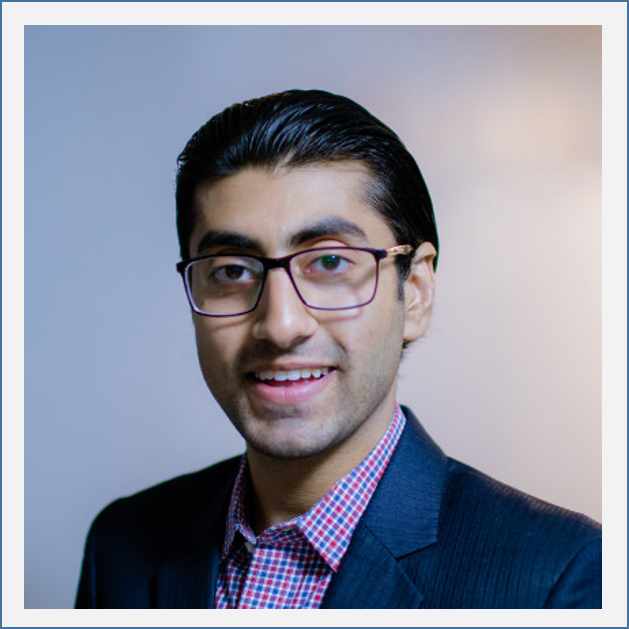 PhD in Computer Science | Pakistan
Academic focus: Internet security and privacy. I create tools that I believe will make the Internet more secure and usable.
Most rewarding aspect of the program: The sense of achievement and reward after your work gets accepted to conferences and journals.
Name one thing you think UIC does best: Work-life balance
Favorite place in Chicago: Montrose Harbor. It's a few blocks from my home, and it's usually empty. A great place to clear one's mind and hear the waves while watching the distant planes and stars over Lake Michigan. There's also a pretty decent view of the skyline.
Place you're most likely to be found on campus: In my lab or at our campus Chick-fil-a.
Aditi Mallavarapu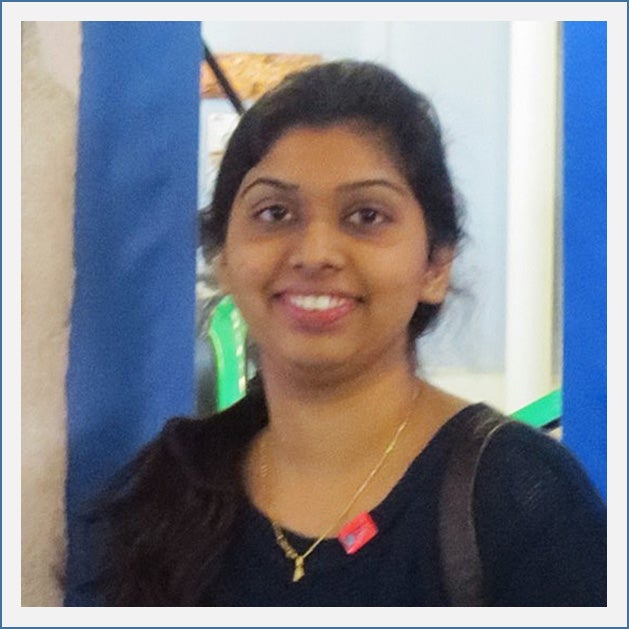 PhD in Computer Science | India
Academic focus: Educational data mining, learning sciences, human-computer interface.
What's the most rewarding part of doing research at UIC? The encouragement and the multi-fold opportunities that open up for me. The exposure to multi-disciplinary research is the key. I can see how my research is making a difference in the world.
What difference do you see yourself making? My current work is with a digital museum, where I am trying to evaluate the learning gains that are achieved by the visitors as they interact with the exhibit. We have been able to design a tool that can give visitors live feedback on how they are performing. The museum-exhibit evaluations have become easier for the staff, and the visitors are more aware of the takeaways from the exhibit.
Find me on: The Magnificent Mile and the Chicago Riverwalk.
Yanzi Jin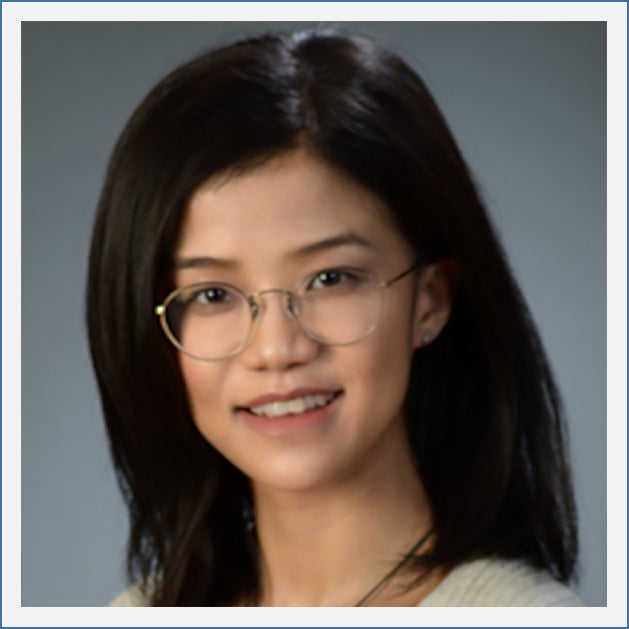 PhD in Computer Science | China
Academic focus: Computer vision, specifically the analysis of surveillance videos.
How will your research help the world? Practically, my system will make traffic analysis cheaper and more efficient. More generally, my research addresses the challenges when applying computer vision techniques to real-world problems. Hopefully it will bridge the academic and the practical, and raise awareness for the field.
Why UIC? I knew I would like to work on something that could be applied to real life, and that's what my advisor, Jakob Eriksson, does.
Home neighborhood in Chicago: Bridgeport
Mohitkumar Paritosh Ghia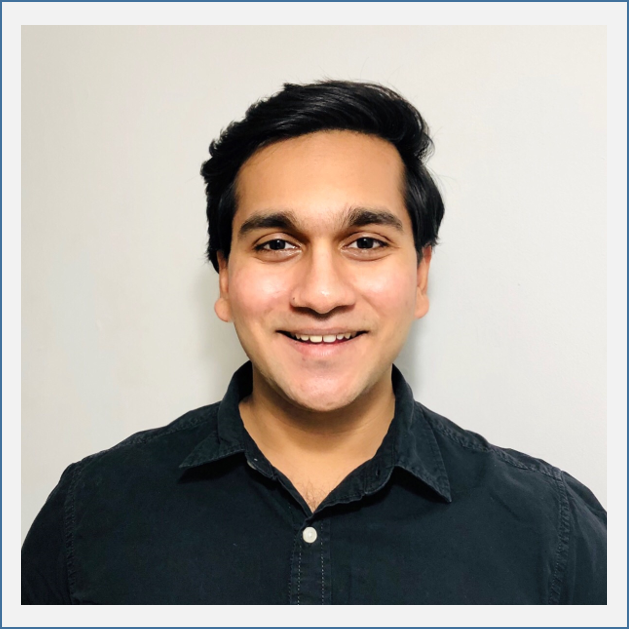 MS in Computer Science | India
Academic focus: Artificial intelligence and software development
Why UIC? It was one of the best colleges in terms of research opportunities and course offerings.
Internships: Quality assurance internship at Balyasny Asset Management, summer engineering internship at Midwest Can
Industry person you admire most: Sundar Pichai for his leadership qualities. He also is the backbone of Google in terms of innovation.
How is the MS in Computer Science preparing you for your future goals? First, it is helping me to gather knowledge from various fields in computer science that align with my concentration. Second, it's giving me an opportunity to grow my overall personality.
Yatri Modi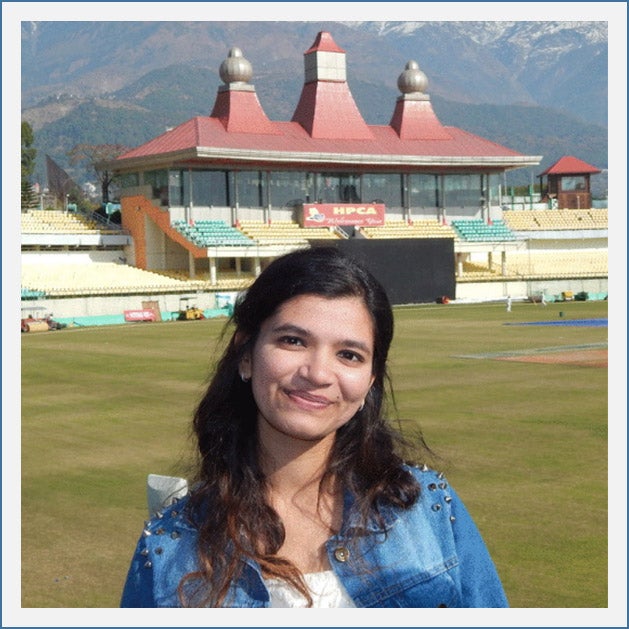 MS in Computer Science | India
Academic focus: Natural language processing
Why UIC? Some of the best professors are at UIC!
Tell us about one of them: My faculty advisor is Natalie Parde. I was looking to do a thesis in natural language processing; she had just joined UIC and was looking for students to work with. I got in touch with her via email, and after a couple of in-person meetings she agreed to guide me. Possibly one of the most caring, brilliant and kind professors I've come across.
Favorite spot on campus: The fourth floor of the library. I get to study peacefully while enjoying the view!
Debojit Kaushik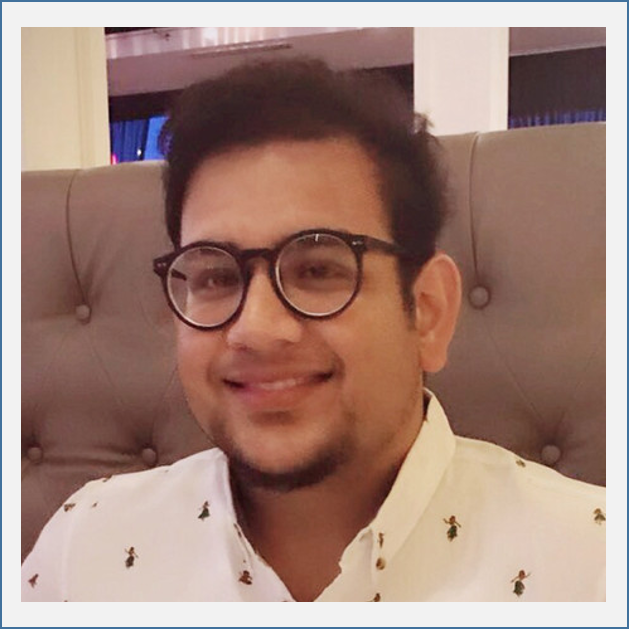 MS in Computer Science | New Delhi, India
Why UIC? Excellent CS program, and the location of the university. UIC is providing me with the environment and facilities I need to move myself in the direction I want to go in.
Post-graduation goal: Join a product company and also build my own product
Anticipated career: Software product architect
Internship and lab experience: Caterpillar Inc. (software research internship), Innovation Center
Where are you most likely to be found on campus? Daley Library or Student Center East, working collaboratively or meeting friends over coffee and food.
David Randolph
PhD in Computer Science | Joliet, IL
Academic focus: Music informatics, machine learning, educational technology
The UIC advantage: The department advertised a part-time PhD option. It was the only such program I found when I was scouting for somewhere to continue my studies. I was working full-time and needed a place that would be flexible.
Dissertation title: Actionable Computational Models of Piano Fingering
A snapshot of PhD life: I have been lucky enough to collaborate with a number of musicians, engineers, psychologists, and computer scientists, both inside and outside UIC, in a true multi-disciplinary extravaganza. But I think my absolute favorite part was building a Frankenstein digital piano with a micro-controller, foil tape, some mysterious electronic components, and no prior soldering experience.
Research contribution: I like to think that a system that can dispense high-quality fingering advice could someday lead to a tutorial or decision-support system that will help pianists prepare pieces for performance. Better fingering = better music. Also, as injury is a serious issue among pianists, such a system might help pianists to strike a healthier balance between ergonomics and musical expressiveness.
Hamed Rezaei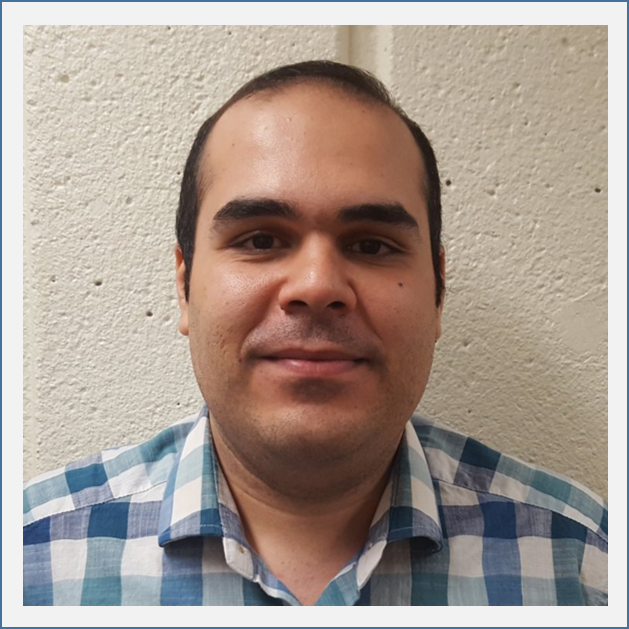 MS in Computer Science | Iran
Academic focus: Improving congestion-control methods in datacenter networks
What contribution will your research make? Improving user satisfaction. We can improve the speed of connection to datacenter networks, which is a part of everybody's life today.
Advantages of UIC computer science: Knowledgeable advisors and a growing department with good professors.
Favorite place in Chicago: The Magnificent Mile
Vijaya Nandhini Sivaswamy
MS in Computer Science | India
Academic focus: Security and software development
How is the UIC CS program working for you? The coursework is helping me to focus and improve my employable skills.  The exposure I get from attending seminars and guest lectures helps me to keep pace with latest research problems that people are trying to solve. It keeps me motivated and shapes my thinking.
UIC perk: UIC takes student safety seriously. I absolutely boast about the red-cab and library shuttle facilities to my friends from other colleges. Here, you feel safe.
Favorite spot on campus: The Idea Commons, as I'm a night owl.
Sabita Acharya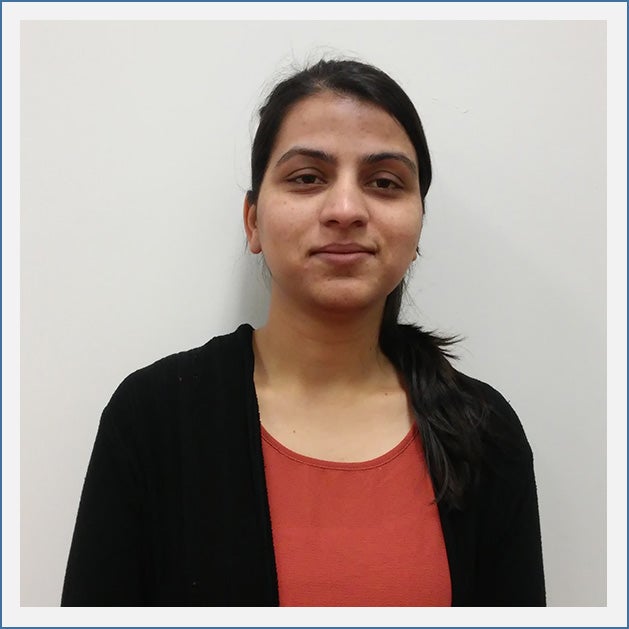 PhD in Computer Science | Nepal
Academic focus: Natural language processing
How do you hope your research will change the world? My research will help patients in healthcare settings to understand their health issues and how they can take care of themselves.
Most likely to be found on campus: In the lab.
Favorite place in Chicago: North Avenue Beach
Arthur Nishimoto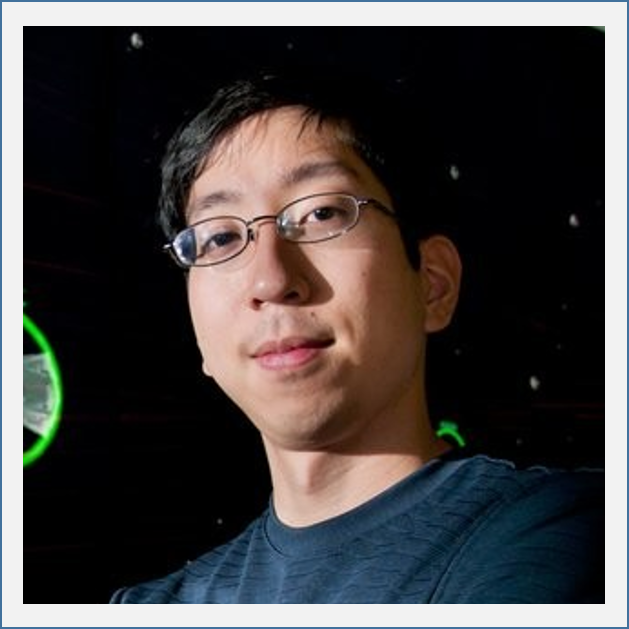 PhD in Computer Science | Elk Grove Village, IL
Academic focus: Virtual reality, human-computer interaction
The UIC advantage: The opportunity to work with a diverse group of people, proximity to the diverse neighborhoods in Chicago, and international students—particularly working with brilliant CS students in the UIC-Milan master's program.
Most rewarding aspect of studying in UIC CS: Having the experience of doing research, exploring new ideas, working with domain experts, going to conferences. All things I didn't expect I would end up doing when I was an undergrad.
Research impact: New technologies, particularly virtual reality, can change the way we interact and learn in the world. I'm hoping that the work I'm doing will make an impact on how we can use technology particularly in science, where virtual reality can provide insight for researchers and for teaching concepts to students.