New professor to focus on ethics of emerging technology
New professor to focus on ethics of emerging technology Heading link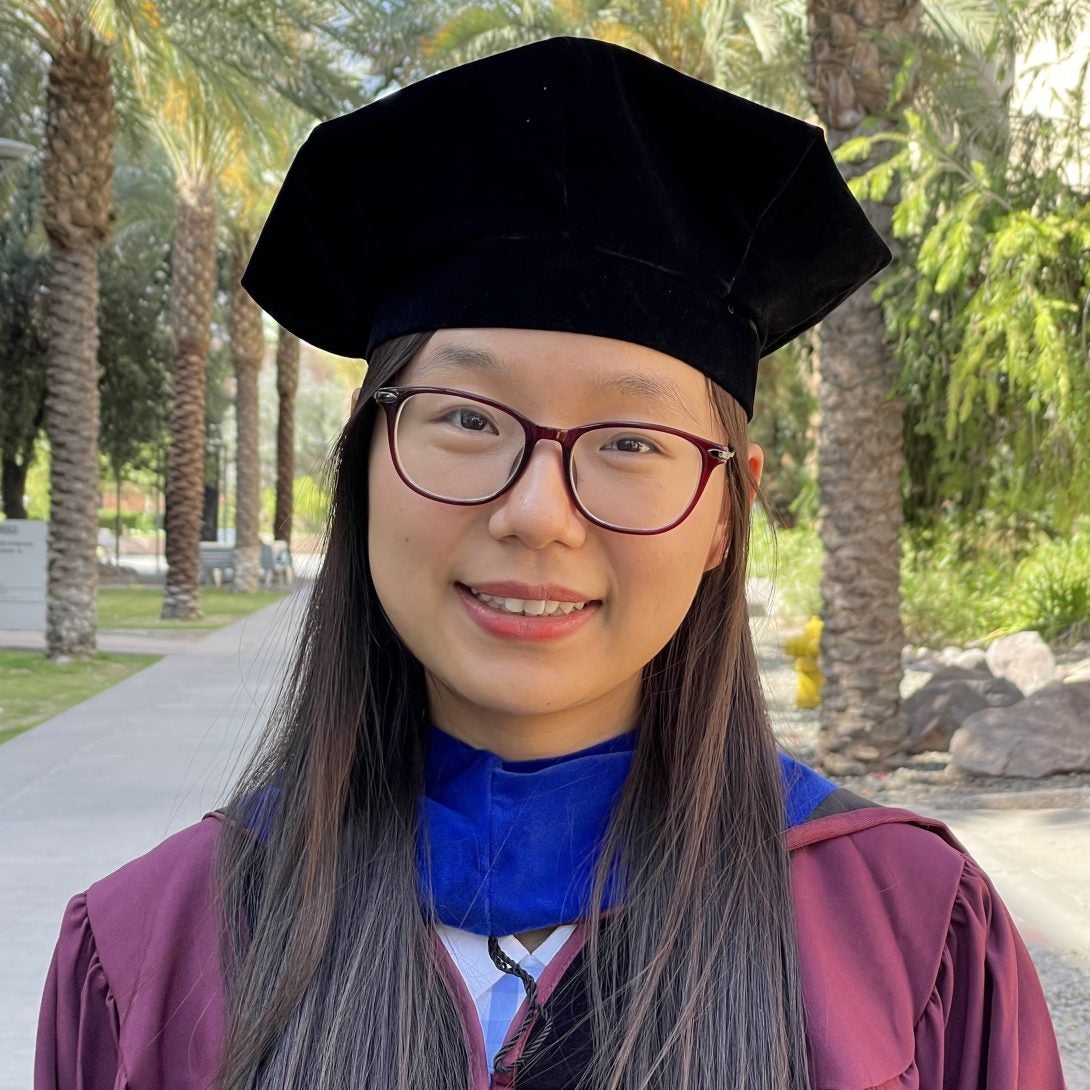 Lu Cheng wants her students to realize the social implications of their work as computer science students, and as they develop software and computer systems. Cheng, who joins the department this fall as an assistant professor, conducts research on data mining and machine learning, with a particular focus on socially responsible artificial intelligence (AI), social computing, causal machine learning, and AI for social good.
"I look at how to design AI systems that can responsibly serve users and develop applications that have a social impact," Cheng said. "I believe the next generation of AI should work with, not for, humans."
She hopes to bridge the gap between conceptual AI principles and responsible AI practices. Cheng focuses on three human-centered actions: protecting users from harm and negative consequences; informing users on detecting misinformation; and preventing societal harm from AI algorithms. She has developed advanced machine-learning algorithms to address several of these issues, including bias mitigation, cyberbullying, fake news detection, and disaster relief.
Cheng enjoys teaching and finds it rewarding to see her students grow and learn. She looks forward to working with faculty from various backgrounds and disciplines at UIC.
Cheng received her PhD in computer science at Arizona State University, where she was advised by Huan Liu. Cheng said she is his twelfth student to pursue a career in academia. She received her bachelor of science from Huazhong University of Science and Technology, and her master's degree from Rensselaer Polytechnic Institute in New York. Both her bachelor's and master's degrees are in industrial engineering, but she was drawn to switch to computer science, which she considers an exciting major and promising field.
Cheng will teach CS 594, a seminar course on socially responsible AI.