Three CS faculty speak at AI for social good conference
Three CS faculty speak at AI for social good conference Heading link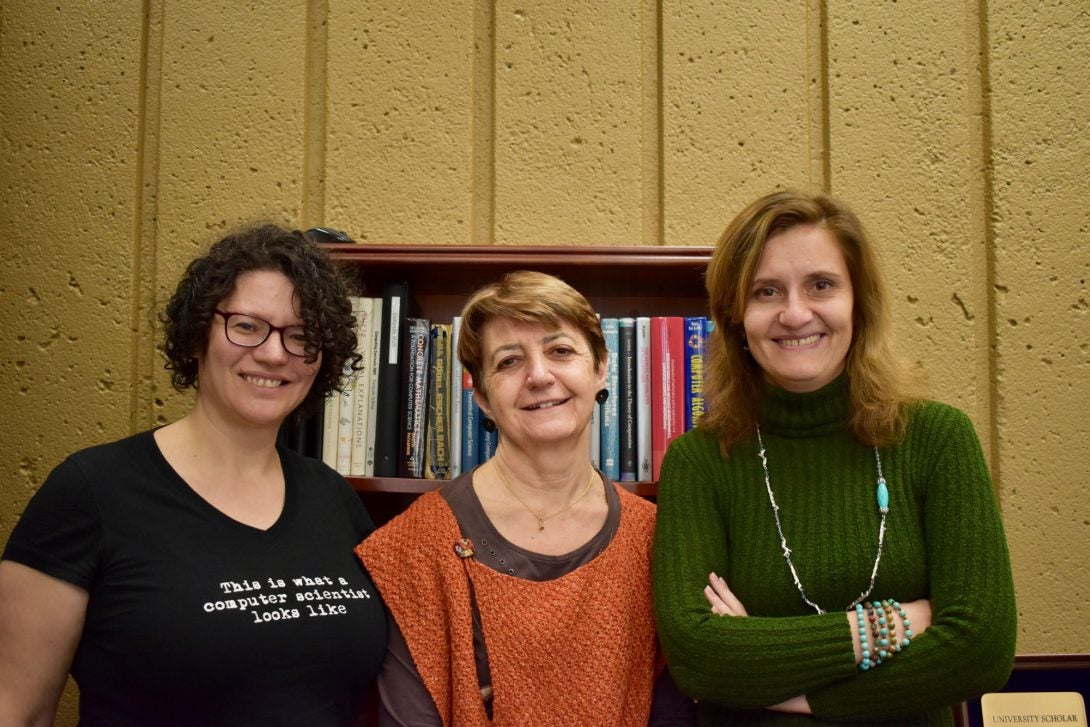 Three UIC computer science faculty, Tanya Berger-Wolf, Barbara Di Eugenio, and Elena Zheleva, are featured speakers at "AI Humans | a day in the life of," the Midwest's largest artificial intelligence conference focused on social good. It takes place on Dec. 11.
Berger Wolf will present a keynote on her Wildbook wildlife conservation AI project, and participate in a fireside chat about the role of AI in nature.
"Artificial intelligence and citizen science are working together to understand the natural world," Berger Wolf said.
Di Eugenio and Zheleva will speak on a panel about being in positions of leadership in AI."For me, leadership is about being a mentor—to undergraduates, graduate students, and colleagues," Di Eugenio said. "When you are a principal investigator on a grant, that's how research happens. It's participating in the dialog and trying to affect change."
Zheleva worked in industry before joining the faculty at UIC, and led a data science team.
"When I was recruiting, I made sure to include women. Half my team were women," Zheleva said.
The conference will be held at the AON Center. UIC faculty, staff, and students can register at a discount with the code UICAI25.
Modified on December 10, 2019