Workshop allows students to explore data science
Workshop allows students to explore data science Heading link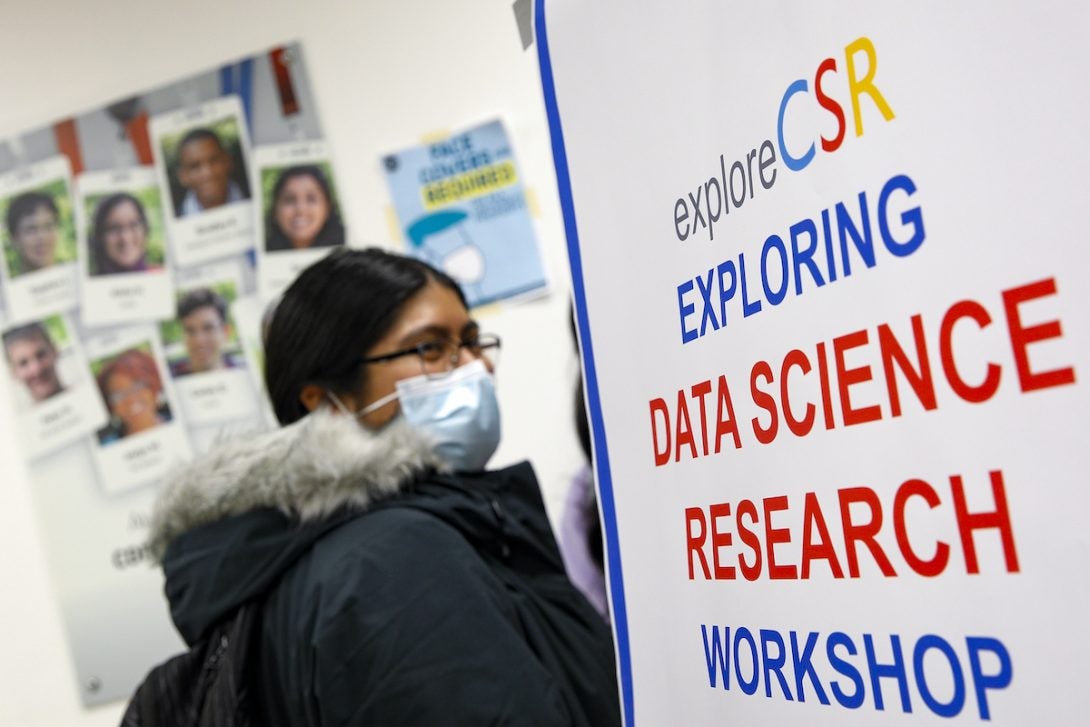 The field of data science – where scientists develop methods to comb through huge repositories of data to unearth the meaningful information that can help businesses, governments, and nonprofits chart the best course – is growing exponentially.
In response to this, the College of Engineering recently introduced a data science major for undergraduate students.
In November, the computer science department hosted a workshop to introduce students to research in the field of data science. UIC students from all majors were encouraged to apply, including those who haven't taken any computer science courses. Sixty students were selected out of 120 who applied.
"I think a big part of the appeal is that the data science major is new," said Gonzalo Bello, a clinical assistant professor of computer science who ran the workshop with the help of 10 teaching assistants. "Students have heard about it, and know that the field is popular and there are a lot of jobs, so learning more about that was something they appreciated."
The program, "exploreCSR: Exploring Data Science Research," was funded by a grant from Google, which aims to encourage students from historically underrepresented groups to pursue graduate studies and careers in research in the field of computer science.
The morning session included an introduction to data science and information about UIC's data science major. Students also heard from faculty members who explained the use of data science in their work in medicine and health, urban policy, and wildlife identification and management.
"The students were very interested in those talks. They asked a lot of questions about their particular research and how to get involved," Bello said. Several of the attendees, especially those who were first-year computer science majors, are considering a switch to the data science major, he added.
In the afternoon session, students were split into groups of six and worked on a hands-on mini project where they explored, visualized, and built models using real-world data from the city of Chicago.
At UIC, there are several ways to get involved in research: the College's Guaranteed Paid Internship Program for freshman students, the University's Early Research Scholars Program, and through informal means—by reaching out directly to a professor and asking about joining their lab.
The department has two exploreCSR workshops planned for the spring semester; another focused on data science, and one on machine learning. Students interested in attending either session should look for emails inviting them to apply.
Modified on January 06, 2022