Meet a data science major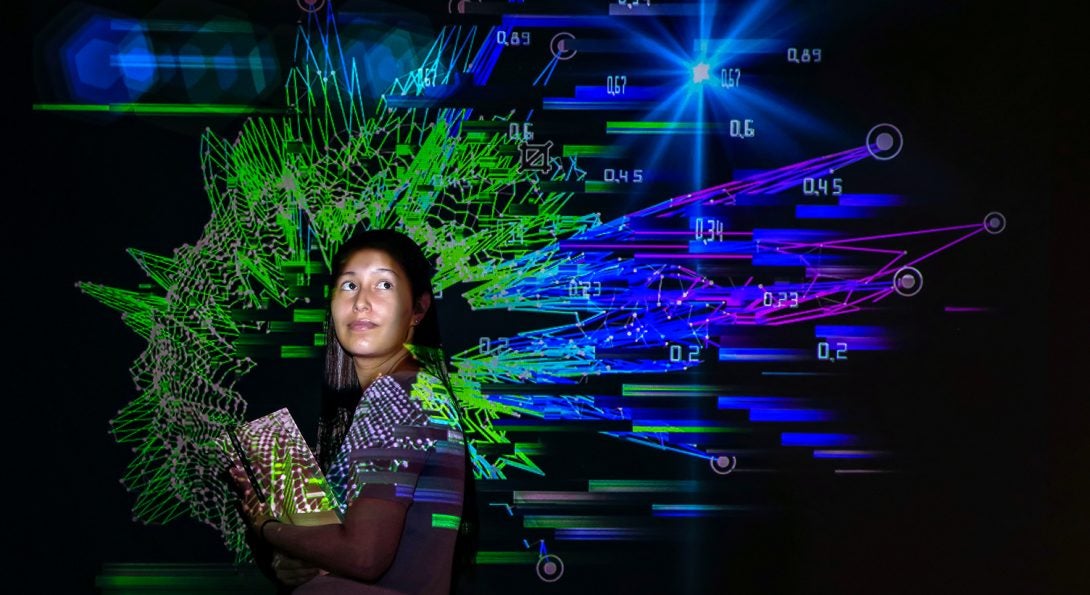 Michelle Ramirez, senior
How did you choose data science?
As an engineering student with several interests, I was most attracted to the data science major for its interdisciplinary potential and ability to grow my skill set in mathematics, programming, and domains of interest. I really like that I am able to take advanced programming courses, such as machine learning and computer vision, alongside courses from the liberal arts college.
Why is data science important?
As data becomes more readily available with the increased usage of online platforms and tech everywhere, a certain literacy is necessary to truly understand the potential that data holds. More so, virtually any field you can think of is heading in a direction that relies on data to gather insights, and having a skill set that helps you understand and handle this data is invaluable.
What's your concentration?
Bioinformatics, as my background as a previous biomedical engineering major aligns well with the courses offered.
Which course are you most looking forward to taking?
As I complete my senior year, I'm most looking forward to my computer vision course, as well as taking artificial intelligence and potentially advanced machine learning. I really like the programming courses that challenge me as I learn about different algorithms that are used to model and learn from data.
What do you do for fun?
In my free time, as much as I like programming, I do like to take time off my screens and draw or paint, or do something creative.
What should we consider reading?
I really recommend Cathy O'Neil's "Weapons of Math Destruction," Edward Snowden's autobiography "Permanent Record," and Elizabeth Gilbert's "Big Magic."
Do you feel that diversity is important in the tech world?
Absolutely! It is incredibly important for the people who build our technology to be representative of the demographic that uses the same tech. Without accountability and equal representation, our technology begins to inherit biases that may disproportionately affect communities lacking representation at the table.