Undergraduate Admissions
title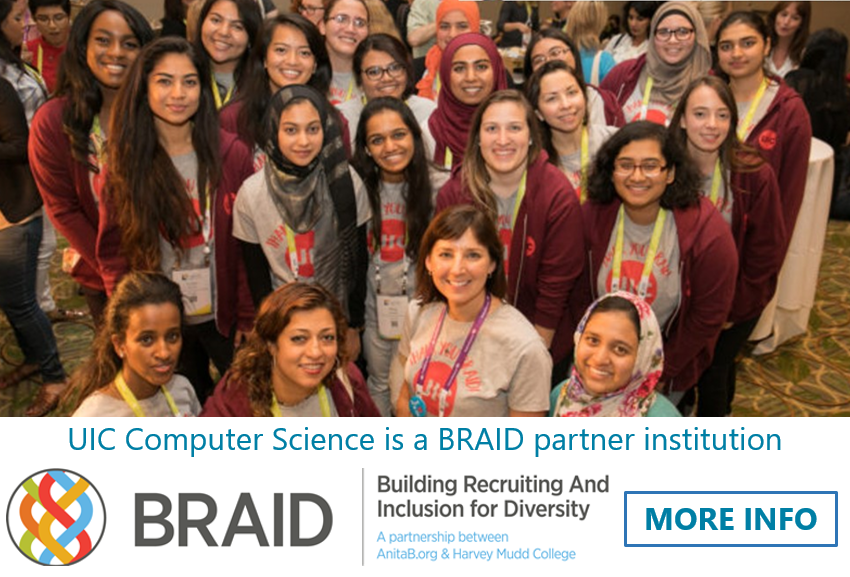 Welcome to the Department of Computer Science at the University of Illinois at Chicago! We have a faculty of over 45 computer scientists, deeply engaged in both cutting-edge research and education.
We are one of the leading research departments at UIC, with annual research funding exceeding $10 million. At the same time, six of our professors have won UIC's top teaching prize, the Award for Excellence in Teaching, awarded to only three to five professors from the entire UIC campus each year. For Fall 2018 UIC Computer Science enrollment is more than 1,100 undergraduate students, more than 250 masters students and more than 120 PhD students.
We are also proud of our connections to the community and region, with research and outreach programs serving the City of Chicago, local public schools, transportation systems, and more.