New CS building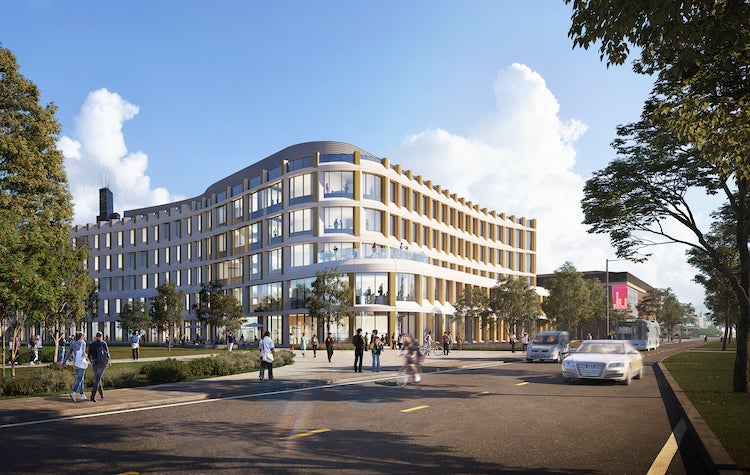 Starting in fall 2023, UIC students will learn computer science, data science, and engineering in a brand-new facility.
UIC's computer science department now enrolls about 1,700 undergraduates — more than eight times the number enrolled 15 years ago. The department's faculty, staff, and classes are presently spread across four buildings on the east campus.
The new 135,000-square-foot, LEED Gold-certified building will double the department's capacity. It will include:
16,000 square feet of classroom space
Undergraduate learning and community center
Dry lab
Robotics lab
Flexible events space
21 faculty research labs
Collaborative learning and teaching spaces
A geothermal farm to assist with sustainable heating and cooling
The new computer science building is part of UIC's campus master plan and supported by the Rebuild Illinois capital plan, including a $117.8 million allocation from the University of Illinois Board of Trustees. It will be located at 850 W. Taylor Street, adjacent to the Memorial Grove. A ceremonial groundbreaking was held on July 15, 2021, and the building will open in 2023.