Graduate Admissions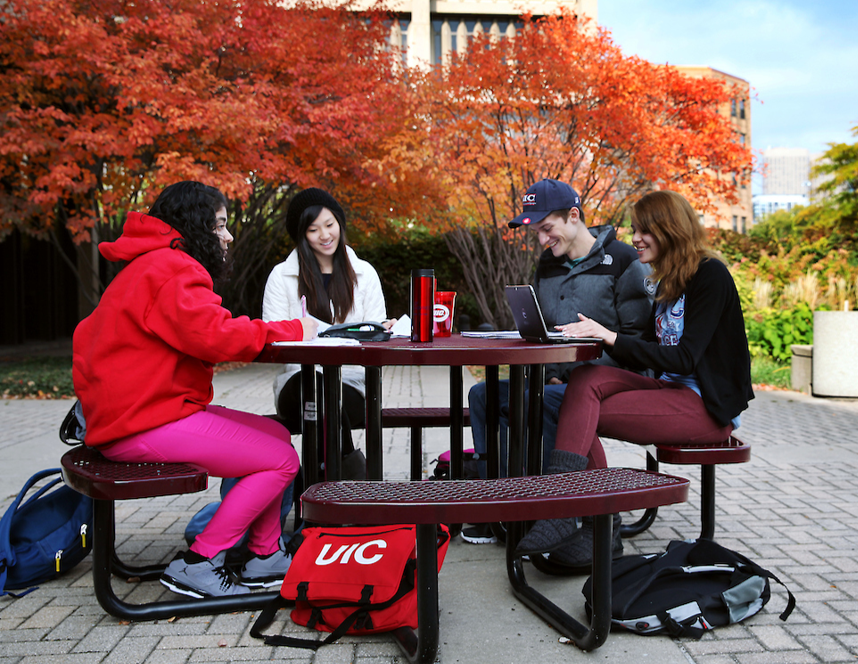 Applicants interested in the MS and PhD programs in computer science must apply online through the graduate admissions website. Applicants are reviewed by the computer science graduate admissions committee.
MS program applicants are expected to have earned an undergraduate degree in computer science or a closely related field. (Note: U.S. students who have very strong undergraduate records in other fields are occasionally admitted with special consideration; see the "Admission requirements" tab below for further information.) Download our master's degree booklet for an overview of the MS program.
PhD program applicants typically have earned a master's degree in computer science or a related field. Exceptional applicants who seek to enter the PhD program with only an undergraduate degree may be considered for what is called "direct admission."
info
Fall
January 3: recommended deadline for PhD applicants to be considered for fellowships
February 15: all PhD and MS applicants
Spring
July 15: all PhD applicants and MS international applicants
November 1: domestic MS applicants
Admission Requirements
Bachelor's degree in computer science, computer engineering, or a closely related field. In addition, U.S. students who have very strong undergraduate records in other fields are occasionally admitted as non-degree students to take one or more semesters of undergraduate CS courses, and then to apply for the MS program. Please contact our student affairs  office at ask.csgrad@uic.edu for specific guidance.
Grade point average: at least 3.5 on a scale of 4.0 for the final 60 semester hours (90 quarter hours) of undergraduate study.
GRE general test scores are required for financial aid applicants as well as for applicants with degrees from outside the United States. GRE general test scores are recommended for all other applicants. Average score requirements: minimum of 300 GREV+GREQ score (with a minimum of 140+ GREV).
Minimum English competency test score: applicants whose native language is not English are required to take an English competency test. Minimum required scores are: iBT Internet-based TOEFL of 80, with subscores of Reading 19, Listening 17, Speaking 20, and Writing 21; New Paper-Based TOEFL (after August 2018) of 60, with subscores of Reading 19, Listening 17, Writing 21; Institutional Testing Paper-Based TOEFL (prior to August 2018) of 550; IELTS of 6.5, with all four subsections of at least 6.0; or PTE-Academic of 54, with subscores of Reading 51, Listening 47, Speaking 53, and Writing 56.
Application requirements
Admissions application completed online
Transcripts from all previous undergraduate and graduate work
Test scores sent directly by the testing service to UIC's graduate admissions office
Letters of recommendation (3 for PhD, 2 for MS)
Statement of purpose
Curriculum vitae
info
CS 111 Program Design I
CS 141 Program Design II
CS 151 Mathematical Foundations of Computing
CS 251 Data Structures
CS 261 Machine Organization
CS 301 Languages & Automata
CS 342 Software Design
CS 361 Computer Systems
CS 385 Operating System Concepts & Design
CS 401 Computer Algorithms I
See the UIC Course Catalog for course descriptions.
info
U.S. citizens and permanent residents are eligible to apply to the computer science non-degree program. Admission to the non-degree program does not guarantee future admission to the degree-seeking program.
Deadlines: August 1 for fall; November 15 for spring.
Requirements: In addition to the minimum university requirements for non-degree applicants, the CS department requires transcripts, statement of purpose, and one recommendation letter.