Internships and Jobs
Stay career-minded while in school
This page is designed to help CS students focus on the events, listings, and resources that align with their chosen field. Undergraduates are encouraged to complete at least two internships before graduation—for skill development as well as a competitive edge in the full-time job search. The Engineering Career Center (ECC) is here to help you along the way! Visit us early (and often) to make the most of our resources and our dedicated staff.
ECC events for CS students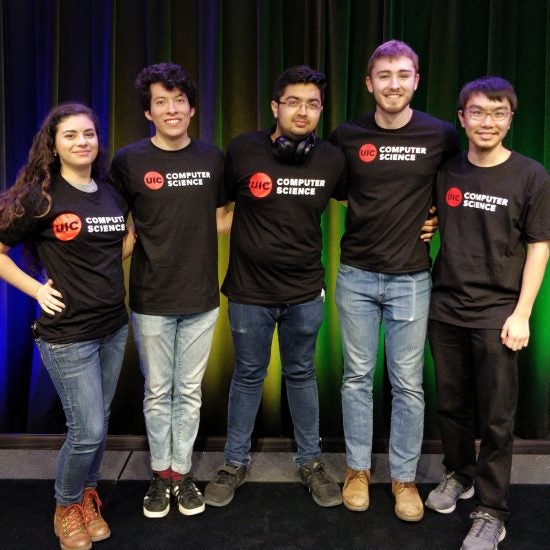 Build your career skills at hackathons
Hackathons help you to develop your résumé, make connections with new people, and become a more interesting interviewee with great stories to tell. Visit our Student Opportunities page to learn about upcoming hackathons and other events that can improve your position as a candidate for internships and jobs.
Go to student opportunities
What do CS alumni do after graduation?
The mini-profiles below offer a few examples of the thousands of rewarding careers pursued by alumni of UIC's undergraduate program in computer science.
Kevin Bell, BS '19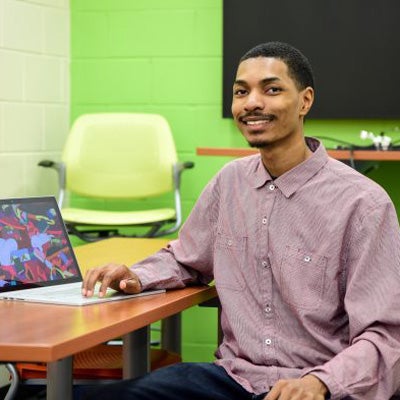 Software Engineer
Discover
What are some of your day-to-day tasks? Writing code, prepping for product installs, and learning about and implementing security tools. I'm a part of the Ninjitsu team at Discover, and I work on the web platform using Java.
What's great about your job? The culture at Discover was the main factor that made me want to work here in the first place. Everyone is kind, professional, and understanding. Also, I'm learning a lot in a short amount of time, so it's great for growth.
What was the most valuable student organization you joined, and why? Black Tech Scholars because it brought awareness to the fact that there are people like me who want to help people like me. Now, I have a strong feeling of needing to pay back that effort.
Would you recommend the College of Engineering to new applicants? If so, why? Yes. If you want a challenge to grow and to succeed in life, then UIC is the perfect place for you. There's so much to learn, so many people to meet, and so many opportunities to come from the experience that it's a no-brainer to recommend the College of Engineering.
Emily Austin, BS '16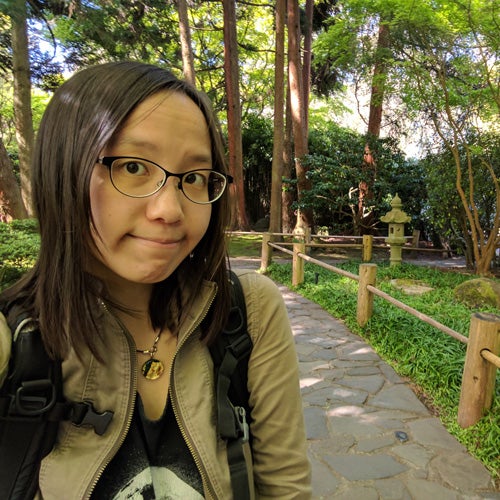 Program Manager
AstrumU
What are some of your day-to-day tasks? I talk with people to solve their problems and keep work moving forward. I sometimes get clarification from one person or need to gather a group to decide how we'll tackle a problem. I balance priorities between developers, data scientists, product managers, and sales managers in planning workloads. I collaborate with others to define company road maps and goals in a language that crosses technical and non-technical teams. I maintain internal tools that help the engineering team move smoothly.
What was your favorite course? CS 450 Introduction to Networking. It has a lot of fun concepts and leaves you wondering how it all works. The course was tough, but I took it with friends, and we studied and struggled together. After the course, I learned that I don't want to specialize in networking or work on it day-to-day, but I enjoy discussing concepts and seeing how networking relates to everything in technology.
What was the most valuable student organization you joined, and why? The Association for Computing Machinery. This is where I met friends when I first joined UIC. I found people with similar interests, peers in my classes to study with, and events where I could learn more about the technical field. In my third and fourth years, I was vice president and president, respectively. I learned more about leadership, interfaced with external companies and university staff, and got to welcome students to the organization who reminded me of myself when I joined UIC.
Fun fact about you that few people are aware of: I play Magic the Gathering limited format. I've been to Grand Prix in Seattle and Portland and played against the director of Magic R&D in a random matchup.