ABET Accreditation
Program educational objectives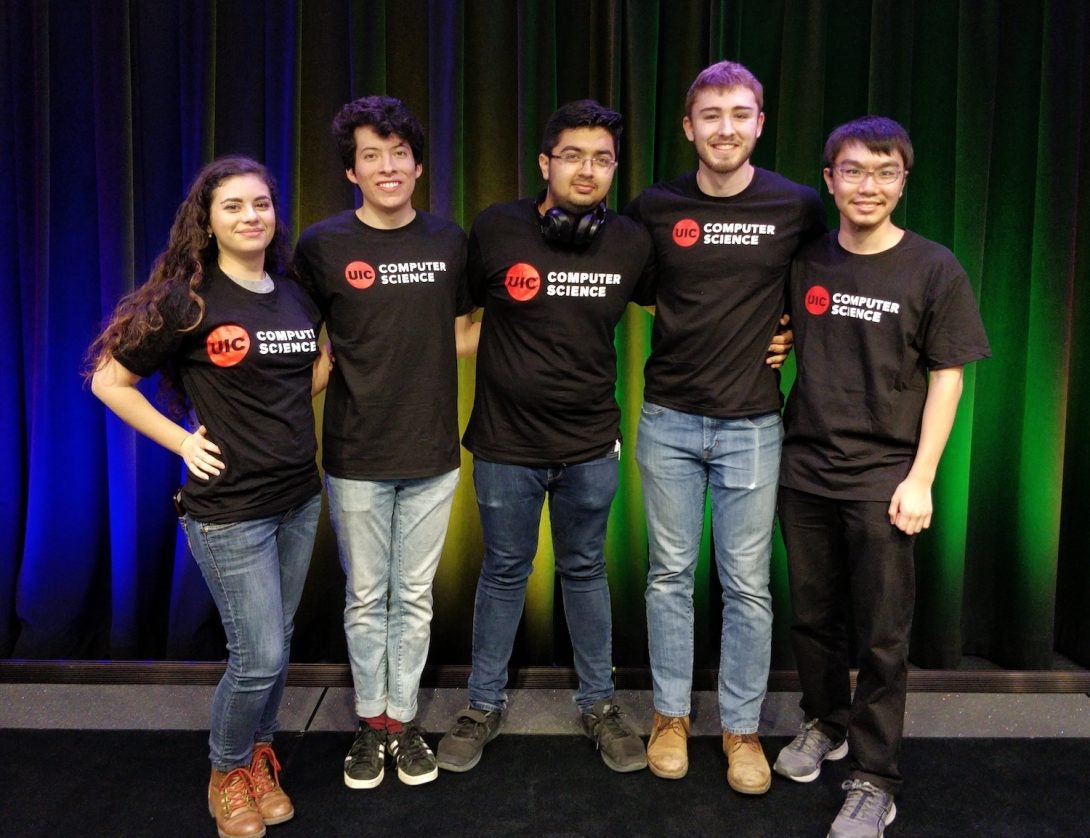 As part of our accreditation process, ABET asks our department to capture the overall goals of the computer science program. These are called our educational program objectives. They are:
Through professional practice or advanced study in computer science, graduates will apply the foundational concepts of the discipline including design, implementation and analysis of computing systems.
Graduates will demonstrate an awareness of broad societal and ethical issues in computing as they engage in productive public or private sector careers or graduate study.
As participants in complex modern work environment, graduates will demonstrate clear communication skills, engage in responsible teamwork practices, and exhibit ethical and professional attitudes.
Graduates will pursue lifelong learning that builds on the foundational knowledge and skills of computer science acquired in their undergraduate program in pursuit of their goals.
Student outcomes
Another part of the ABET accreditation process requires the department to identify the specific knowledge and skills that students are intended to have when they complete their undergraduate education. These are called student outcomes.
Students graduating from the computer science program at UIC will have:
an ability to apply knowledge of computing and mathematics appropriate to the discipline.
an ability to analyze a problem, and identify and define the computing requirements appropriate to its solution.
an ability to design, implement, and evaluate a computer-based system, process, component, or program to meet desired needs.
an ability to function effectively on teams to accomplish a common goal.
an understanding of professional, ethical, legal, security, and social issues and responsibilities.
an ability to communicate effectively with a range of audiences.
an ability to analyze the local and global impact of computing on individuals, organizations, and society.
recognition of the need for and an ability to engage in continuing professional development.
an ability to use current techniques, skills, and tools necessary for computing practice.
an ability to apply mathematical foundations, algorithmic principles, and computer science theory in the modeling and design of computer-based systems in a way that demonstrates comprehension of the tradeoffs involved in design choices.
an ability to apply design and development principles in the construction of software systems of varying complexity.
Student enrollment and graduation data
1,234 Computer science majors

162 2017-2018 computer science graduates