Student Opportunities
Special Opportunities
Google Hispanic Leadership Community Summit
DEADLINE: September 20, 2019
On Friday, October 4, Google will gather engineering and computer science students for Hispanic Student Leadership Community Summits. The goal is to bring Latino and Latina leaders together; the agenda will  include breakout discussions, networking with the Hispanic Google Network, student group presentations, and a unique celebration. The event will be held at the Google Chicago office. Students must apply to attend, and preference will be given to students with majors in engineering, computer science, and other technical fields. Apply here no later than September 20, 2019.
Hackathons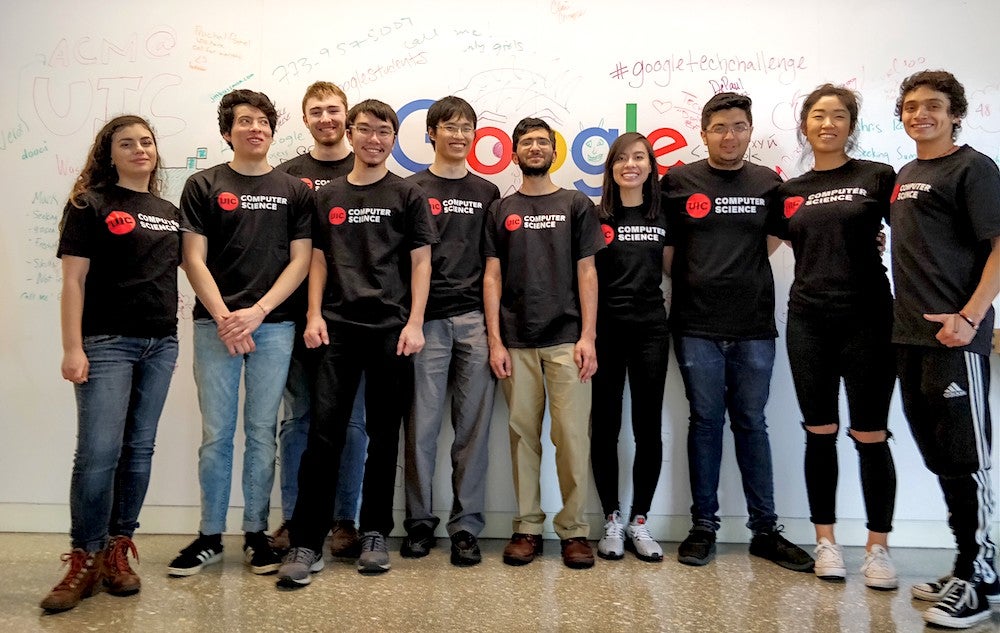 We strongly encourage UIC CS students to sign up for hackathon competitions. Here are some reasons why:
Meeting new people. Not just potential employers—who might watch a hackathon for potential new hires—but also fellow students.
Developing your résumé. Hackathons let you showcase the skills you've developed in class and build some new ones.
Enhancing your job interviews. Hackathons make you a more interesting interviewee. You can talk about how you approached a problem, the solutions you considered, and which skills you brought to the table.
Winning! (Of course.)
Upcoming Hackathons
The CS department posts hackathon opportunities here when we receive notices of new competitions.
PyTorch Virtual Summer Hack: Build a creative and well-implemented solution using PyTorch that can create a positive impact on businesses or people. The solution can be a machine learning model, an application, or a creative project such as art or music built with PyTorch. Compete for a total of $61,000 in cash and prizes, plus a call with the PyTorch team. Deadline: September 16, 2019. Registration: pytorch.devpost.com
CyberForce Competition: Not technically a hackathon, but well worth your consideration. November 15 and 16, 2019, hosted by Argonne National Laboratory. Teams must develop cybersecurity plans for one of four hypothetical facilities: a solar energy generation facility, an energy distribution substation, a high-performance computing data center, or a manufacturing facility. Winners of the Argonne contest face off against winners from nine other national laboratories around the United States. Full details here. Registration runs from August 12 to September 20.
2019 Developer Circles Community Challenge: Build (or update) software that falls into any of the three categories and incorporates at least one of the following Facebook Developer products: Spark AR, React360, HTML5 Games. Compete for a total of $160,000 in cash prizes, including a $25,000 grand prize. Deadline: September 20, 2019. Registration: developercircles2019.devpost.com
Twitch Dev Jam 2019: Build game-matched Twitch Extensions that bring more game content, better functionality, and tailored interactivity to video games. Compete for more than $60,000 in cash prizes. Deadline: October 22, 2019. Registration: twitchdevjam.devpost.com
Kin Crypto Challenge: Build or integrate your app with at least one social feature using the Kin SDK and allow user-to-user earning and spending of Kin. Compete for a total of $75,000 in cash prizes along with a chance to earn Kin. Deadline: October 14, 2019. Registration: kinchallenge.devpost.com
Dare Mighty Things Conference + Hackathon: Hear from astronauts, people working on developing flying cars, the co-founder of Siri, and more. Hackathon takes place October 26 and 27; speaker event with networking takes place October 28. Details here.
More on hackathons
info here

UIC students have placed highly in these hackathon events:
Research Experiences for Undergraduates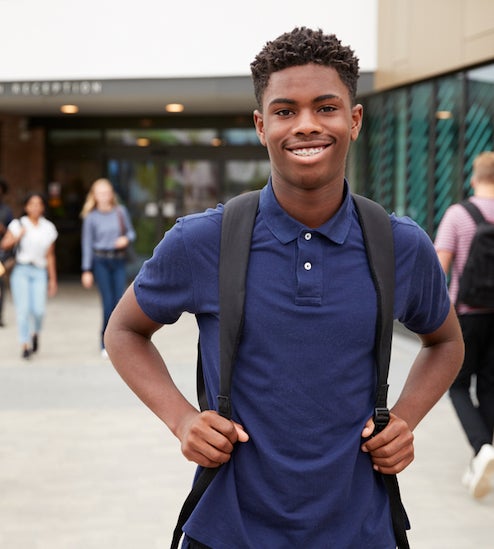 Research experiences for undergraduates—called REUs for short—offer undergraduate students the opportunity to complete career-building research projects over the summer. REUs are competitive (with students chosen for the research positions by application) and often are held at universities other than your home institution. They are sponsored with funding from the National Science Foundation and typically come with a stipend that you can use to cover living expenses and other costs.
REUs make excellent résumé entries and offer valuable hands-on experience that you can talk about in job interviews. If you have your eye on a master's degree or PhD after graduation, REUs provide a head start on building your research experience and could give you insight on what you might like to pursue in graduate school.
Think of REUs as a great way to get research experience while trying out living in a different place.