A girl who codes heads out into the working world
A girl who codes heads out into the working world Heading link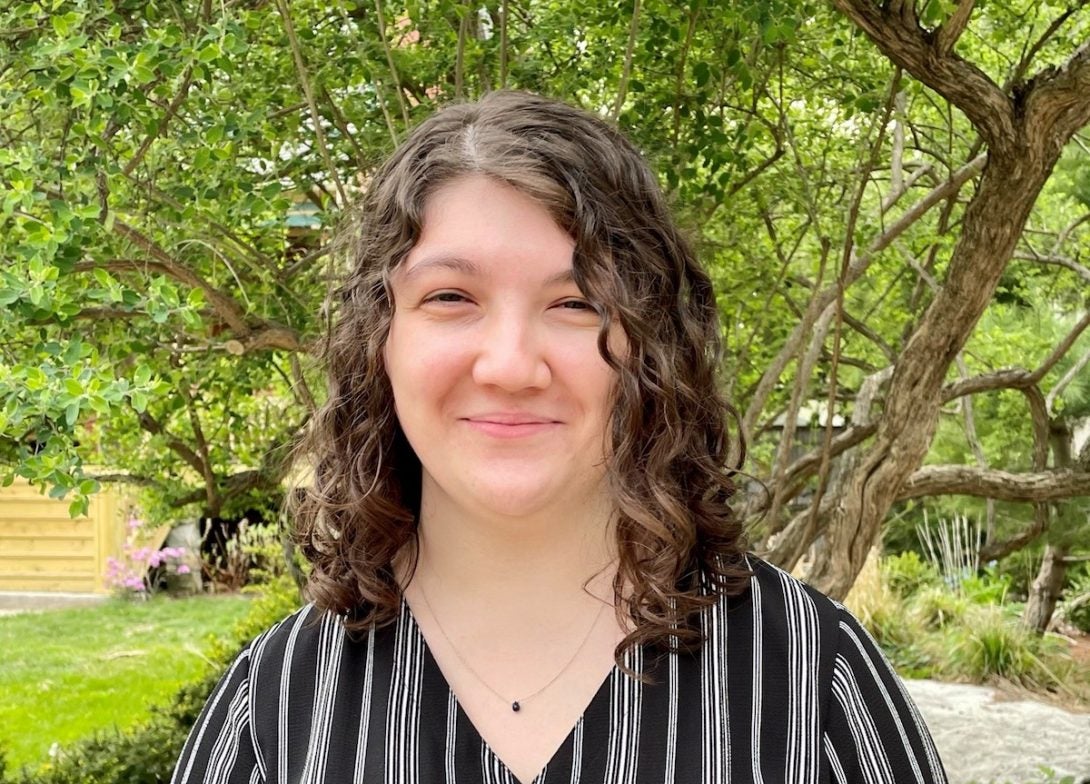 Since her introduction to the Girls Who Code program as a high school student, senior Gina Gerace knew she wanted to become a computer scientist. She graduates from UIC this month and will join the Chicago office of Avanade as a back-end developer.
Gerace started with Avanade, an information technology consulting company that was founded as a joint venture between Microsoft Corporation and Accenture, as a software engineering intern last June. During her internship, she helped to build out the web version of a mobile phone application. The company recently offered her a full-time position.
Gerace was active during her time at UIC: as a board member of Women in Computer Science (first as outreach chair, this year as co-president), a member of the Society of Women Engineers, a student mentor for the campus Girls Who Code program, a member of the Honors College, an undergraduate teaching assistant for CS 141 Program Design II, a programmer for College of Engineering faculty websites, and an intern in the Computational Population Biology Lab.
"My first year I focused on classes; then I got involved," Gerace said. "Girls Who Code and the Women in Computer Science program were my favorite parts of UIC. I'm so glad I joined. Most of my friends are from those groups."
She's also participated in the Grace Hopper Celebration and competed in Google Tech Challenges at UIC, placing first in one of the challenges. She maintained a 4.0 GPA throughout her UIC career.
Gerace, who lived on campus during her freshman and sophomore years and in an apartment near Taylor Street for her junior year, liked exploring Little Italy and appreciated how convenient it was to take the CTA Blue Line to her family's home in Oak Park. She also enjoyed movie nights and hanging out in the computer science lounge between classes.
Gerace recently learned that two high school students who came to Saturday sessions of UIC's Girls Who Code have committed to start their college education at UIC this fall.
"It's so exciting to see the next generation in the making," she said.
Gerace is thankful to her family for their support and knows they are proud of her accomplishments.
"I'm just excited to be a developer and see what comes next," she said.