Association of Women in Science recognizes Barbara Di Eugenio for a lifetime of work
Association of Women in Science recognizes Barbara Di Eugenio for a lifetime of work Heading link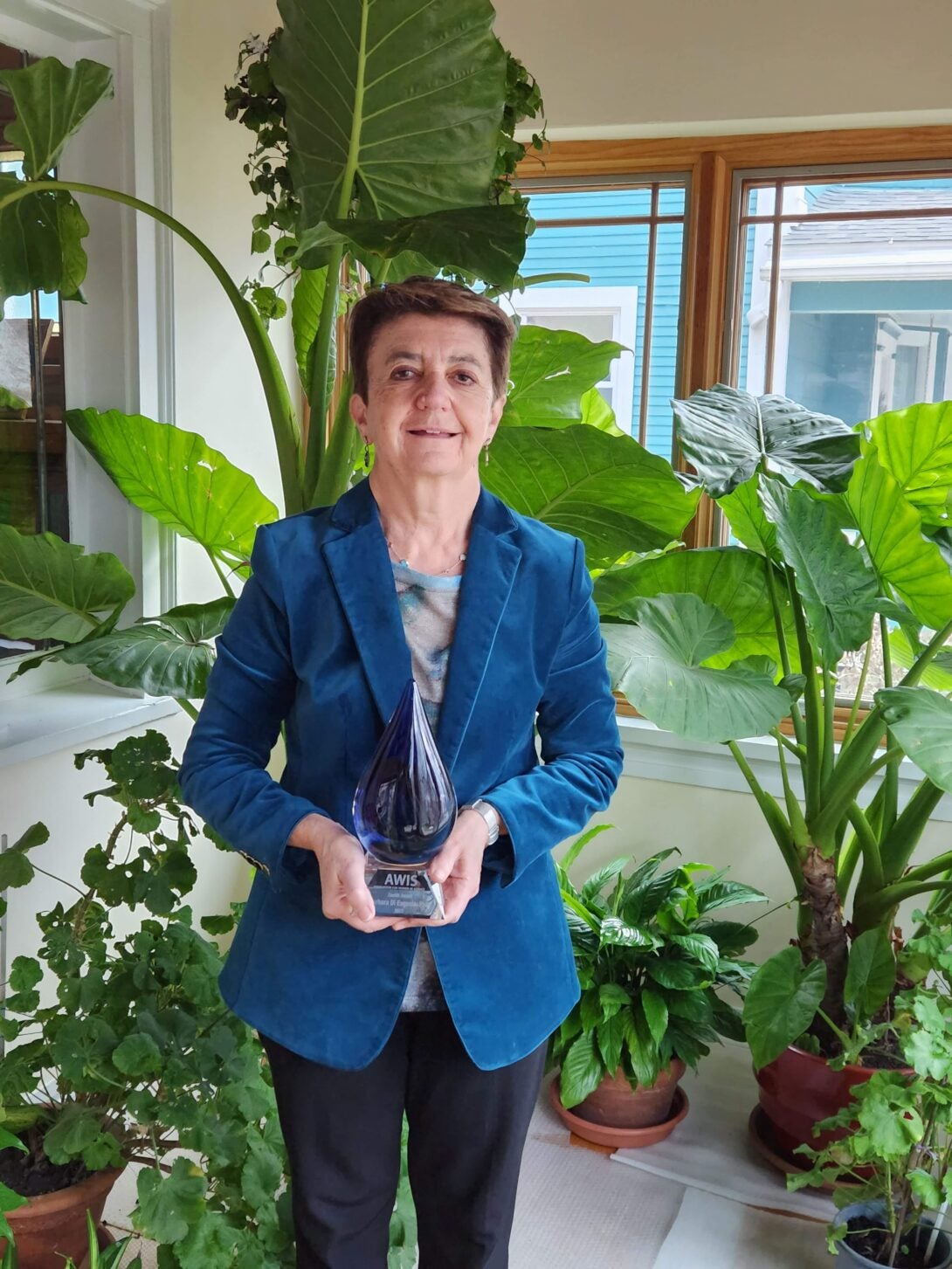 Professor Barbara Di Eugenio won a 2022 Association of Women in Science (AWIS) Zenith Award, an honor recognizing senior career professionals for their lifetime achievements in STEM and their commitment to workplace diversity.
Di Eugenio works in the areas of artificial intelligence and natural language processing. Specifically, her research revolves around studying human to human interactions to inform technology that solves societal problems–something she describes as "natural language processing with a purpose."
She and her colleagues in the computer science department, the college of nursing, and the college of medicine have developed a virtual health coach with input from healthcare professionals, which provides patients with information via text message to encourage behavioral changes aimed at improving health outcomes. In another collaboration with colleagues from nursing, applied health sciences, and medicine, Di Eugenio has been analyzing educational conversations between healthcare professionals and minority patients to develop a dialogue agent that is culturally competent; a tool able to reflect an awareness of cultural influences on behavior, and improve interactions with people from different cultural backgrounds. Another focus of her work is analyzing conversations between tutors and students to improve student learning via the development of language interfaces for educational technology.
Di Eugenio is the director of graduate studies for computer science at UIC, a role she has held since 2019 and is responsible for about 150 PhD and 250 MS students. She leads a research group that has been continuously funded by national and international funding agencies for over 20 years and has graduated 14 PhD students. Six of those PhD graduates are women–double the national average. And three of her eight current PhD students are women. She mentors two female assistant professors in the department and is hosting a female researcher from Kosovo this semester. When Di Eugenio joined UIC in 1999, she was the lone female faculty member in what was then the joint electrical engineering and computer science department, and one of few female faculty members in the College of Engineering.
"I think role models are very important," Di Eugenio said. "I had a woman as my PhD advisor. I think I would have been successful even if my advisor had been a man, but I think if you have a woman you can identify more readily with her, and believe you can be successful."
Di Eugenio has dedicated much of her time to improving the experience on campus, not only for female students but for all students. For example,  Di Eugenio and her colleague Robert Sloan recently received National Science Foundation funding to increase support for Hispanic graduate students. In addition, she developed CS 590, Research Methods for Computer Science, which provides PhD students with the foundations necessary to be successful in the program. Introduced as a seminar course, CS 590 is now a requirement for every departmental PhD student.
"It's a slow process to change things, but even an avalanche starts with a little rock," Di Eugenio said. "We are making computer science more and more welcoming to everybody."
Other recipients of the 2022 AWIS Zenith Award are Rita R. Colwell, who was the first woman to serve as director of the National Science Foundation (1998–2004), and is a distinguished professor at the University of Maryland and Johns Hopkins University Bloomberg School of Public Health, chair and founder of CosmosID, and president of the Rosalind Franklin Society; and Usha Rao, a professor of chemistry at Saint Joseph's University.