CS continues to grow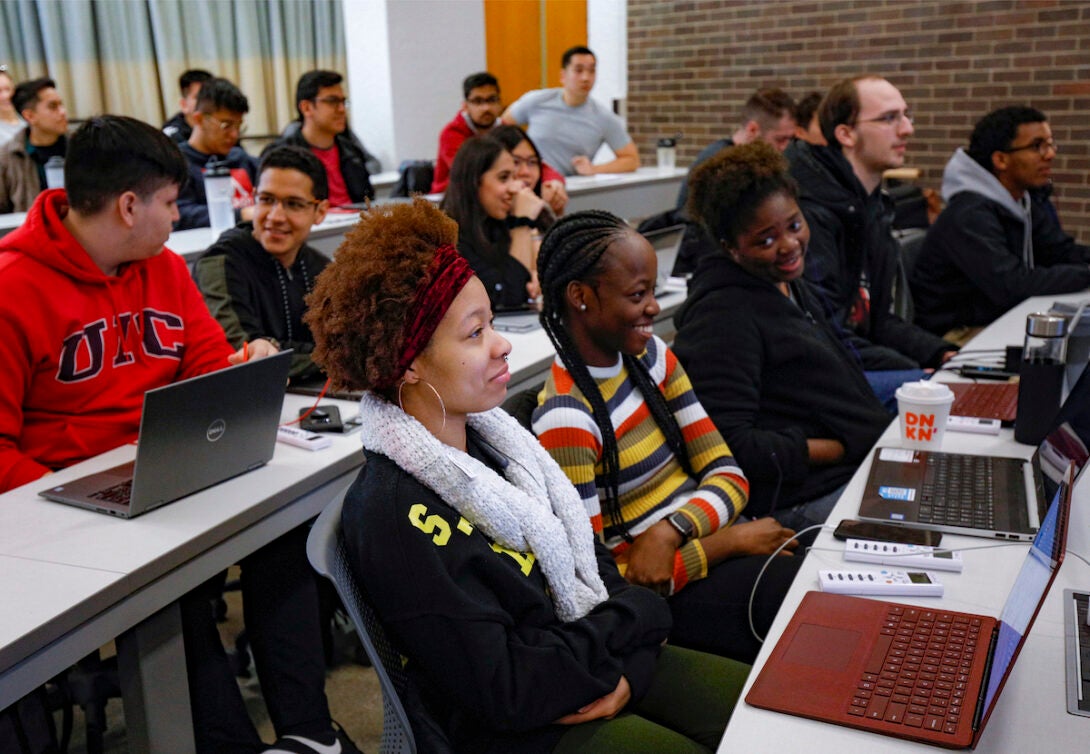 The Computer Science Department continued to grow this semester, with total enrollment topping 2500 students, including 2135 undergraduate, 271 master's degree, and 161 doctoral students for the Fall 2023 semester.
Robert Sloan, CS professor and department head, said, "I am absolutely astonished that are undergraduate numbers are up above 2,100. I remember a time when there were only about 2100 total undergraduates in the entire College of Engineering."
The faculty has also expanded to include 72 full-time faculty members. This year, the department welcomed 13 new faculty members, including seven teaching faculty.
Professor Zhiling Lan brings high-performance computing expertise to UIC. She spent 20 years at the Illinois Institute of Technology, where she led the Systems for Performance, Energy, and Resiliency team.
Shweta Yadav, an assistant professor, participated in the Bridge to the Faculty program, a UIC-wide initiative that provides postdoctoral experience for candidates from underrepresented backgrounds. Bridge to the Faculty scholars hold a postdoctoral researcher appointment for two years and can transition to a tenure-track position.
"We have to continue to hire outstanding faculty aggressively," Sloan said. "Even with 72 faculty, we still don't have as quite many faculty as we would like to have to educate this really large group of students."
Starting in spring 2024, UIC students will learn computer science, data science, and engineering in a brand-new facility on campus called the Computer, Design, Research, and Learning Center. The 135,000-sqare foot facility will double the department's capacity, and includes 16,000 square feet of classroom space.
"I am thrilled about our beautiful new building," Sloan said. "Our faculty is currently split across five different buildings, and it will be marvelous to get all the faculty–and a big new student lounge–into the same building."
UIC's College of Engineering also reached a record enrollment this fall, with 6,220 students.
Modified on October 18, 2023