CS seniors choose Mark Hallenbeck as Silver Circle Award recipient
CS seniors choose Mark Hallenbeck as Silver Circle Award recipient Heading link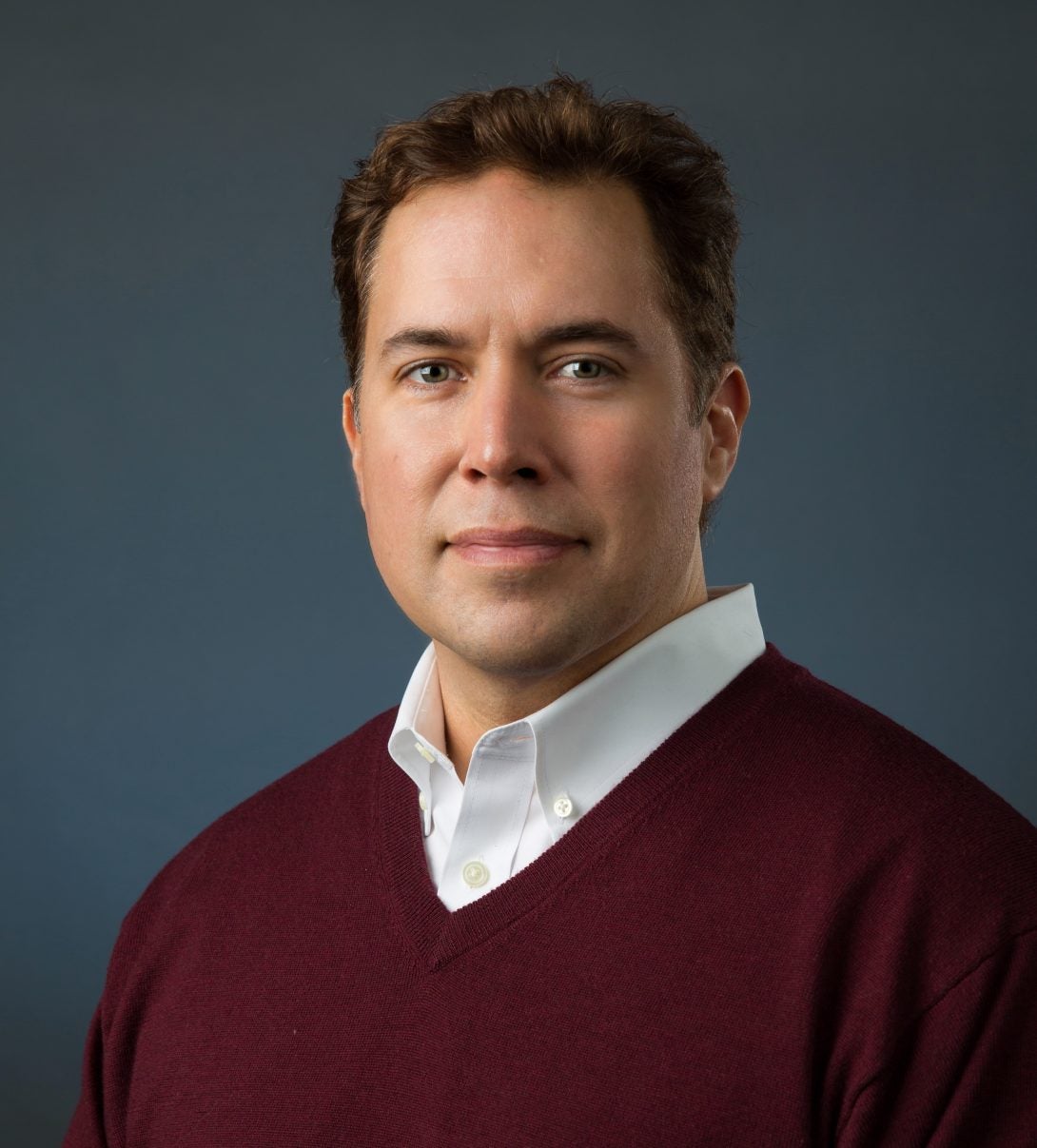 Mark Hallenbeck, a lecturer in the computer science department, has been named a winner of UIC's Silver Circle Award for 2023. The Silver Circle Awards have been given to faculty each year since 1966, and the recipients are chosen by the senior class for their excellence in teaching undergraduate classes.
Hallenbeck says receiving the award is the ultimate affirmation.
"CS seniors are so incredibly busy in their last semester, some taking 18 credit hours to ensure graduation," Hallenbeck said. "It is very humbling, as they are contemplating graduation and the next chapter of their lives, that they would take the time to reflect back and think of those that they met along the way."
When he teaches, Hallenbeck incorporates multiple ways students can engage with course material. In addition to encouraging students to ask questions during live lectures, he lets students ask questions anonymously with a live Q&A feature.
"For students in my class who are hesitant to raise their hands, English is not their first language, or are not able to hear what questions have already been asked, typing in their questions enables them to fully participate in their education," Hallenbeck said.
He also presents examples from work he's participated in on corporate projects in class, noting that these lessons illustrate skills or concepts used to tackle industry problems.
Among the courses Hallenbeck teaches are CS 342, Software Design; CS 378, Framework-Based Development; CS 478, Software Development for Mobile Platforms; and MENG 407, Innovation Tools and Methods.
Hallenbeck is the director of the Caterpillar Research Lab, through the UIC Innovation Center. Through the lab, graduate and undergraduate students have been given the opportunity to work directly with industry partners, on multi-disciplinary teams.
"It is an opportunity to teach the students how to apply the concepts and skills that they learned in class, how to work as a professional, and what those expectations will be," Hallenbeck said. "Every year, students leverage their experience working in the lab to help transition to full-time industry jobs upon graduation."
Also, through the Innovation Center, the UIC Computer Science Department, and in conjunction with Break Through Tech Chicago, Hallenbeck helped secure and develop the Tech in Residence Program, a multi-year funded collaboration with AbbVie Pharmaceuticals. The program was developed to increase the representation of female and non-binary students in the technology industry, and provides a one-semester experiential learning class, building a bridge from academia to industry.
In addition, Hallenbeck teaches Interdisciplinary Development, a two-semester course sponsored by a corporate partner, where students work in interdisciplinary teams on problem statements provided by the sponsoring company.
"This is an opportunity to teach not only how to apply skills and concepts learned to an industry problem but learn how to work with and appreciate the other disciplines involved in the process," Hallenbeck said.
Hallenbeck's personal research interests include applied machine learning, real-time sensor networks, embedded systems, bridging human-centered understanding with technology-enabled solutions, predictive component optimization and machine maintenance for the construction and mining industries, and computer science and Innovation education.