Dey joins faculty as lecturer for Fall 2023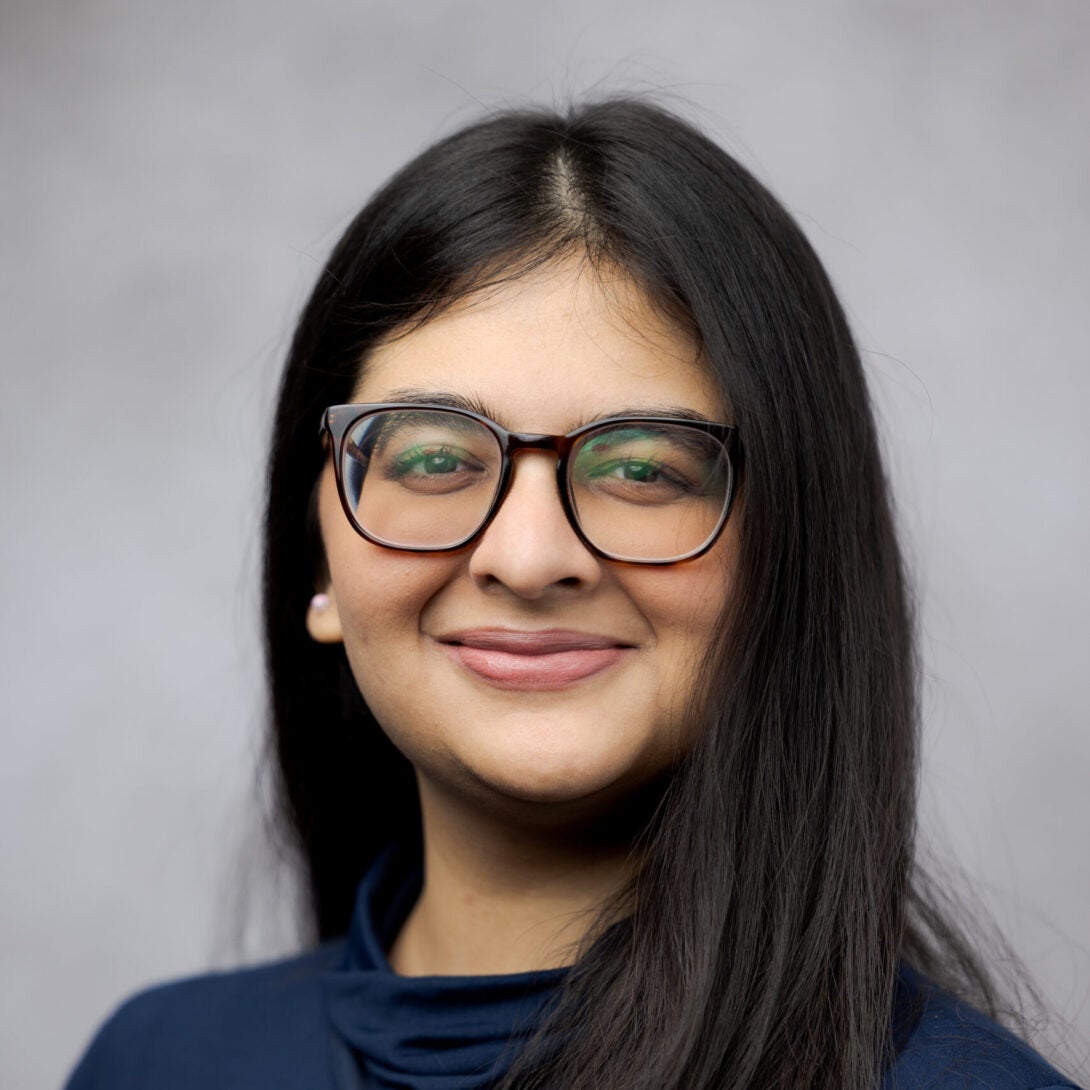 Drishika Dey received her master's degree in computer science this spring from UIC and joined the faculty as a lecturer this fall.
Dey has worked in UIC classrooms before: While she was a graduate student, Dey served as a graduate teaching assistant for CS 113, Program Design I in the Context of Law and Public Policy, under Professor and Department Head Robert Sloan; and a CS 111, Program Design I section taught by Clinical Associate Professor Shanon Reckinger. Last summer, she was an instructor for CS 100, Discovering Computer Science, with Discovery Partners Institute (DPI) and UIC's CHANCE Program, which is geared at underrepresented students from Chicago Public Schools.
Before coming to UIC, Dey obtained her Bachelor of Engineering degree from Pune Institute of Computer Technology in India and spent a year working for HSBC as a software engineer. She chose to attend UIC for its reputation, and because Chicago appealed to her as a place to live.
Dey thought she may pursue a career in research in machine learning or natural language processing but was drawn to teaching after her experience as a student at UIC.
"I was influenced by the teachers here, who were all doing different types of teaching," Dey said. "Back home [in India] there would be lectures, exams, and that's it."
Here, she encountered the use of iClickers in class, which query students during class, and other methods to keep students engaged.
"I've been learning a lot from other faculty members, and look forward to growing in my new role," Dey said.
This fall, she will teach CS 251, Data Structures.
Modified on August 23, 2023