From sitting in classroom to leading it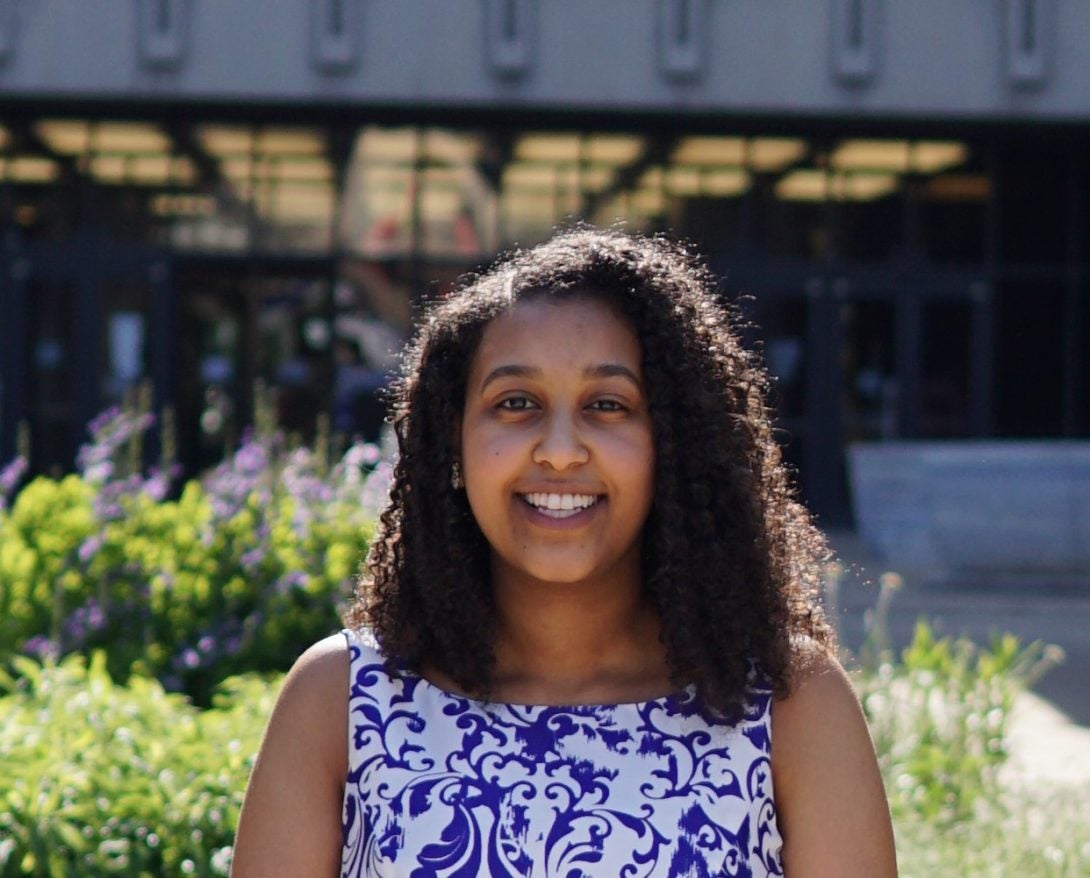 Ellen Kidane may only be moving a few feet in the classrooms where she spent the last four years learning computer science, but it will represent a giant leap. Now she'll be the one doing the teaching.
Kidane, who graduated this May with her BS and MS degrees in computer science, will join the department as a lecturer. She was a teaching assistant for the past few years.
As a student, Kidane worked with the Computational Population Biology Lab to determine how images from social media can be used to estimate wildlife populations of endangered species. She also spent time in the Bitslab, where she helped to create features that enable instantaneous browser updates without loss of data or state.
Kidane's emphasis has since changed. "I'm primarily focused on starting my teaching career," she said. She hopes to advance computer science education and diversity within the field, and she is interested in data science and programming in the healthcare and finance.
Kidane will teach CS 100 Discovering Computer Science and CS 141 Program Design II to undergraduates in the fall semester.
"The support I received from the community here at UIC and from so many professors has motivated me to do the same toward other students," Kidane said. "I'm looking forward to being able to encourage them to begin or continue on their own journey in the computer science field."