Get to know Computer Science graduate student Ryan Nishimoto
Get to know Computer Science graduate student Ryan Nishimoto Heading link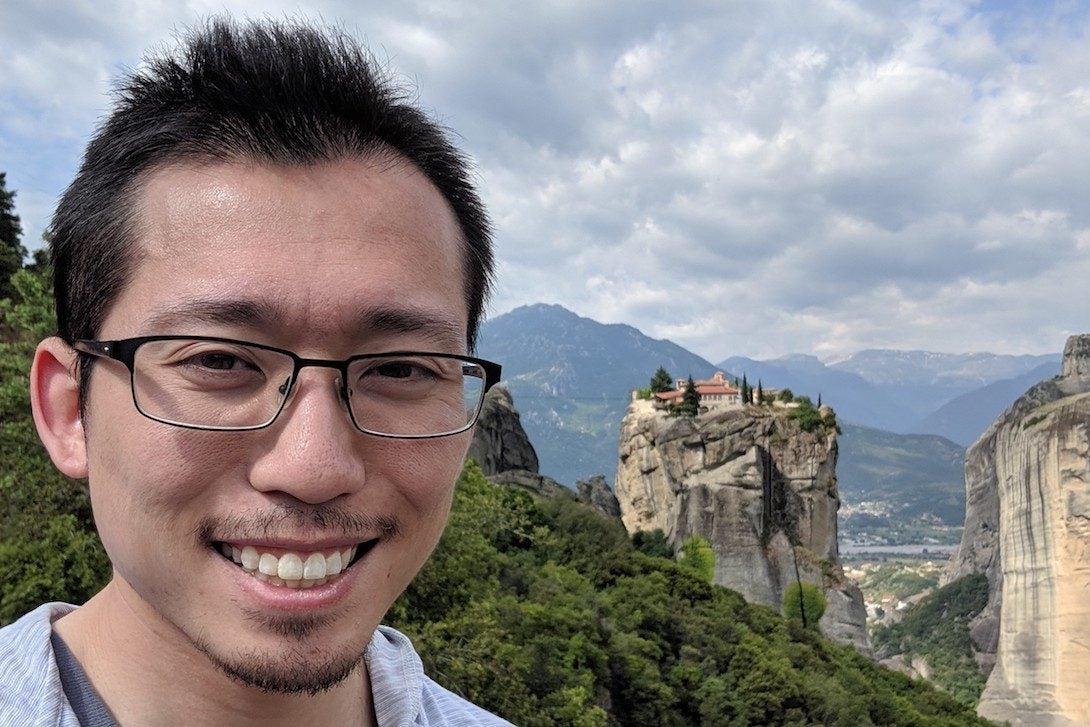 CS student Ryan Nishimoto is set to earn his master's degree this spring, and has job waiting for him with Optum Pharma Inc., a consultancy company specializing in pharmaceuticals and healthcare insurance. He interned with the company this summer, working with a team on a full-stack application: building a database, creating the front end using JavaScript, having the two pieces talk to each other, then containerizing the separate applications and pushing them to the cloud.
"A lot of cloud development is happening in companies, so Docker and Microsoft Azure are more prevalent in industry. Some of the classes at UIC are teaching these platforms," Nishimoto said.
Nishimoto first heard about Optum Pharma when UIC's Association for Computing Machinery (ACM) club hosted the company on campus. He followed up at a UIC job fair, and a week later had an on-campus interview.
"It was very relatable to hear from alumni talking about their projects when Optum visited campus, and the whole interview process was really smooth," Nishimoto said.
Nishimoto has an undergraduate degree from University of Illinois Urbana-Champaign in astrophysics.
"By my senior year, I realized that the two people they accepted to the graduate astrophysics program were computer science bachelor's students. A lot of the work in the field is light data, and then computation. I took a 400-level astrophysics course and it was a computer science person doing the database, which they created in Python," Nishimoto said. "That's what got me interested in computer science."
He said choosing UIC for grad school was an easy decision; Nishimoto liked the Electronics Visualization Lab (EVL) and heard good things about the computer science program. He also grew up in the Chicago area, and his family is in the suburbs.
Though Nishimoto chose the coursework-only option for his degree, he said many of the classes through the EVL are project based. For one project, he collaborated with Adler Planetarium astronomer Aaron Gellar, and astronomer Mark SubbaRao, who also directs Adler's Space Visualization Laboratory, on virtual reality and displays to be used as educational tools in the museum.
Some of the projects Nishimoto worked on at the EVL caught the attention of the folks at Optum as well.
"One of the analysts is interested in using virtual reality in rehabilitation, and is working on that as a side project," Nishimoto said.
Nishimoto will begin a yearlong rotational program with Optum upon graduation.
Learn more about the CS master's program here.
Modified on February 03, 2020