Industry, classroom experience inform Lecturer Chris Fulton's teaching style
Industry, classroom experience inform Lecturer Chris Fulton's teaching style Heading link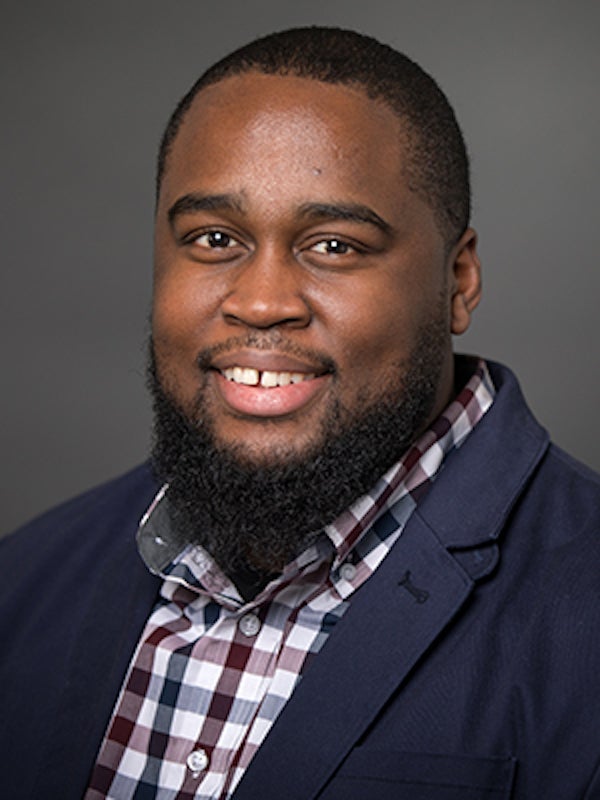 Chris Fulton joins the computer science department as a lecturer this fall. A Chicago-area native, he brings experience in the classroom and in industry.
Most recently, Fulton taught at Dunwoody College of Technology, a small private school in Minneapolis. He spent six years there, teaching primarily web development and software engineering courses.
"I love teaching—it's my passion," he said. "I'm very proud of helping students understand complex ideas."
He is working on illustrations and short videos for the upcoming semester, pairing stories and practical ways to learn concepts in the courses he'll be teaching, CS 141 Program Design II and CS 484 Secure Web Application Development.
Earlier in his career, Fulton worked as a customer relationship manager at Bethel University in St. Paul, where he modified Salesforce, typically used for corporate sales, for institutional development. He said he enjoys web development and building web applications and has built more than 50 applications for companies, primarily in the Midwest. His clients have included corporations, government agencies, and nonprofits.
"I've done a lot of consulting on digital strategy: on making business processes more efficient through technology," Fulton said.
Fulton, who received his MS in information systems from DePaul University and his BS in business administration from Ball State University, said he is excited to join UIC. He is familiar with the UIC campus from work he did for the YMCA after receiving his undergraduate degree. In that role, he took young people to UIC to hear from graduate students about different opportunities available to them at the university.
"I like that it's a diverse campus, and I look forward to teaching here," he said.
Modified on August 16, 2021