Intern spends summer protecting health care applications
Intern spends summer protecting health care applications Heading link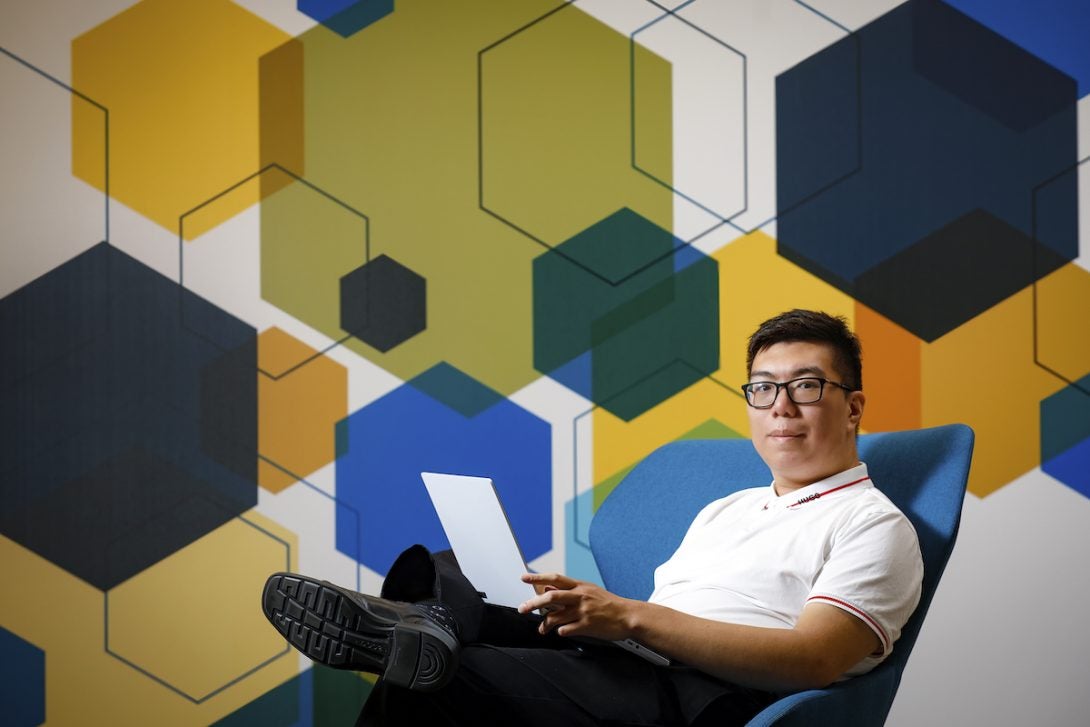 Leland Moy spent his summer interning with Health Care Service Corporation (HCSC), an independent licensee of the Blue Cross and Blue Shield Association. He worked as part of the applications security team on coding, development, and incorporating Spring Boot, a general framework used by many companies, into HCSC's applications.
This was Moy's first internship, and he says the experience has been great.
"The company has a very laid back, open culture. Everyone is friendly and I've been able to connect with people pretty easily," Moy said. "HCSC stands with their members, including their employees–they want to help new grads and interns to grow their careers."
HCSC is headquartered in downtown Chicago, and Moy appreciates the company's wonderful view of Grant Park. During his internship, he attended a party at the company's data center in Waukegan where he learned more about how servers work and are managed. Moy also had a fruitful talk with Marvin Richardson, HCSC's senior vice president and CIO, on ways to better source talent for the company.
A Chicago native, Moy moved to Shanghai in grade school, and later returned to the city. Moy chose UIC as he wanted to attend college here, favoring the skyscrapers and vibrant downtown. He commutes to UIC from his family's home. Originally an undecided student in the college of Liberal Arts and Sciences, Moy transferred to the computer science department in 2020, and expects to graduate in Fall of 2023.
He served as a teaching assistant for CS 141, Program Design II under Clinical Associate Professor and Director of Undergraduate Studies Joe Hummel, and for CS 342, Software Design, under Lecturer Mark Hallenbeck.
Moy says he's found his UIC community, and learned a lot managing the UIC CS Trackers Discord channel. While the channel is not officially associated with the university, it has nearly 1,500 subscribers. Community monitors push out notifications about the department's undergraduate courses, including when homework assignments drop, and allows students to chat and obtain help with course materials.
"I was struggling at the beginning of the computer science program; I transferred in and everything went online due to COVID 19," Moy said. "The discord server allowed me to connect with peers and make close friends."
Moy hopes to grow his entrepreneurial skills and develop some product ideas, and said he has next summer to pursue another internship opportunity.