MS student awarded twice at MIT Energy Hack 2018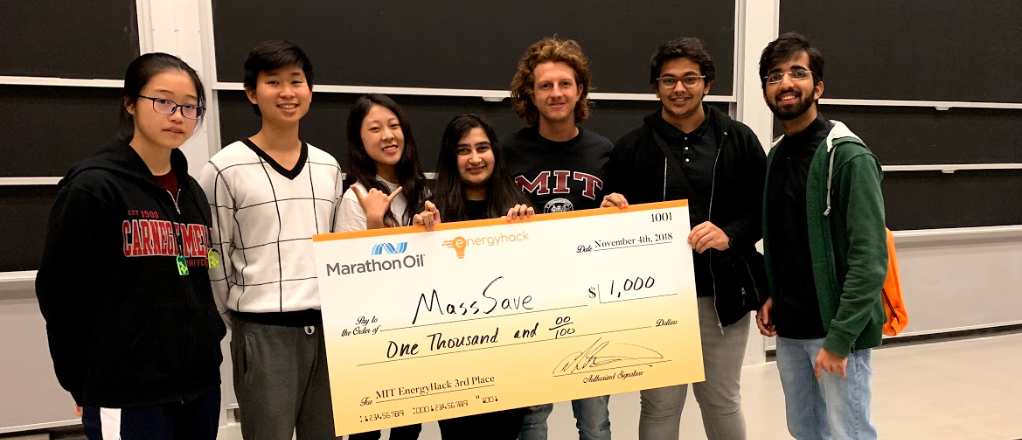 Chirag Soni (MS '19) spent an intense weekend at his first hackathon, MIT Energy Hack 2018, competing with teams involving participants from all around the globe. The challenge: Hacking MIT's Smart Sensor!: Reduce GHG emissions with Machine Learning.
His hard work over the weekend paid off as he and his team were awarded two prizes: 3rd place overall and an award for addressing a Problem Statement through the MIT Office of Sustainability.
Soni was the lone UIC representative at the hackathon, teaming up with students from Stanford, Northeastern and North Carolina State University to form their team MassSave. Soni's team developed a Building Management System(BMS) to hack MIT's Smart Sensor using a Machine Learning model and a Deep Reinforcement Learning model.
"It was a great experience to participate, trying to solve the most challenging problems that companies are facing in the industry," said Soni.  "A big shout-out to my team MassSave involving these amazing people I worked with and without whom it wouldn't have been possible!"
The hackathon was organized by the MIT Energy Club and hosted on MIT's campus in Cambridge, MA. Congrats to Chirag and his teammates!
Modified on December 17, 2019