Number of women in computer science department continues to grow
Number of women in computer science department continues to grow Heading link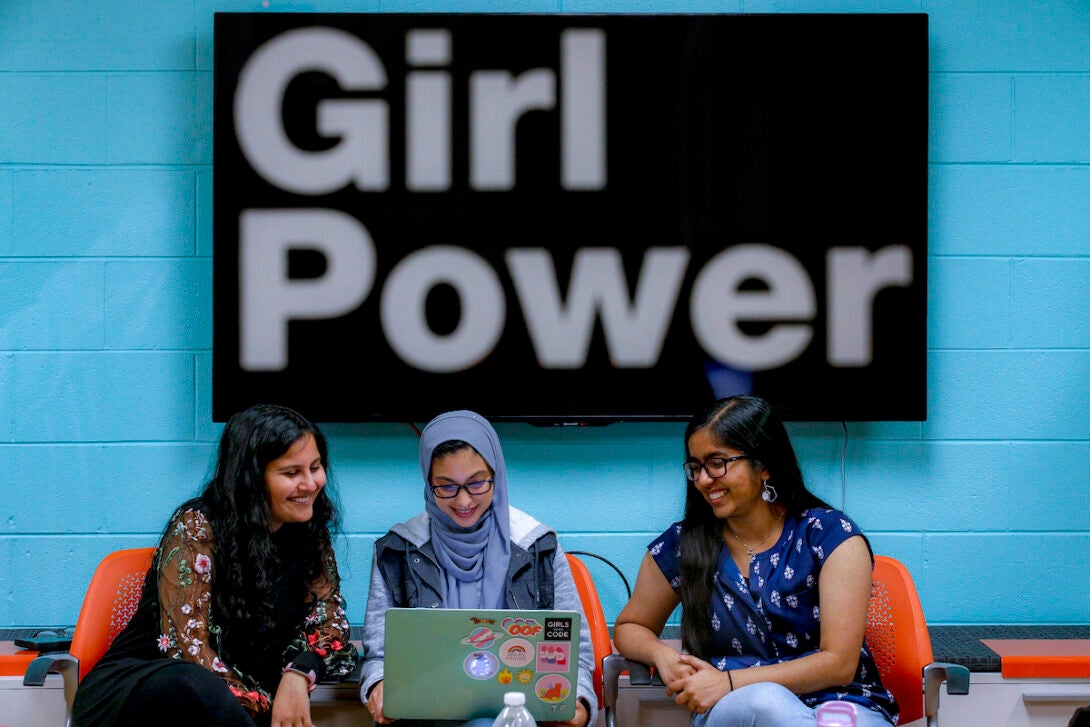 UIC's computer science department continues to grow its enrollment of women, with 553 undergraduates, representing 26% of this year's class of 2,131 students. This is double the percentage of women enrolled a decade ago, when just 12.3% of the class of 591 undergraduates were women.
According to the NSF, women earn about half of all STEM undergraduate degrees, but lag in computer science, comprising less than 20% of those attaining bachelor's degrees in the field in 2018, the latest year with available data.
The share of women earning bachelor's degrees in computer science over the past 50 years peaked in the mid-1980s, with about 37% of degrees going to women. Though numbers fell from that point, dropping precipitously beginning in the early 2000s and continuing a downward slide for about a decade, to a low of around 17% of degrees earned, according to the American Enterprise Institute.
"UIC Computer Science has been making efforts to improve the gender diversity of our student body, and our faculty, for over a decade now," said Professor Robert Sloan, the department head. "Many years ago, we adjusted our pedagogy, remodeled some departmental space to give the Women in CS student organization its own meeting and hang-out space, and started sending some of our students and faculty to the Grace Hopper Celebration of Women in Computing each year."
In 2020, UIC partnered with Break Through Tech (BTT) to grow the number of women and underrepresented groups in tech careers. BTT Chicago is housed at UIC and is helmed by Amita Shetty. The group offers a tuition-free summer introductory course, CS 111, to students planning to major in data science, computer science, CS+ design, or computer science and linguistics. Other programs offered by BTT include Sprinternships, which are immersive paid three-week internships that provide work experience and resume credentials, and their Tech in Residence program, which combines a corporate-sponsored UIC computer science elective with the possibility of a summer internship or full-time job.
"We want to make sure we can get women into the pipeline, have them stay in the pipeline, and work to find out if they're leaving, why," Shetty said. "We want to be there every step of the way."
The computer science department has other initiatives to increase the proportion of computing degrees awarded to women, including dedicated recruiting efforts toward targeting women.
"The efforts of the Computer Science Department are part of the overall effort by the entire UIC College of Engineering to improve the overall gender diversity of all the undergraduate majors housed in the College of Engineering," Sloan said. "The College, for instance, awards a series of targeted scholarships to top incoming female and nonbinary students every year."
Modified on October 18, 2023