Passion for teaching, impacting students drives new faculty member
Passion for teaching, impacting students drives new faculty member Heading link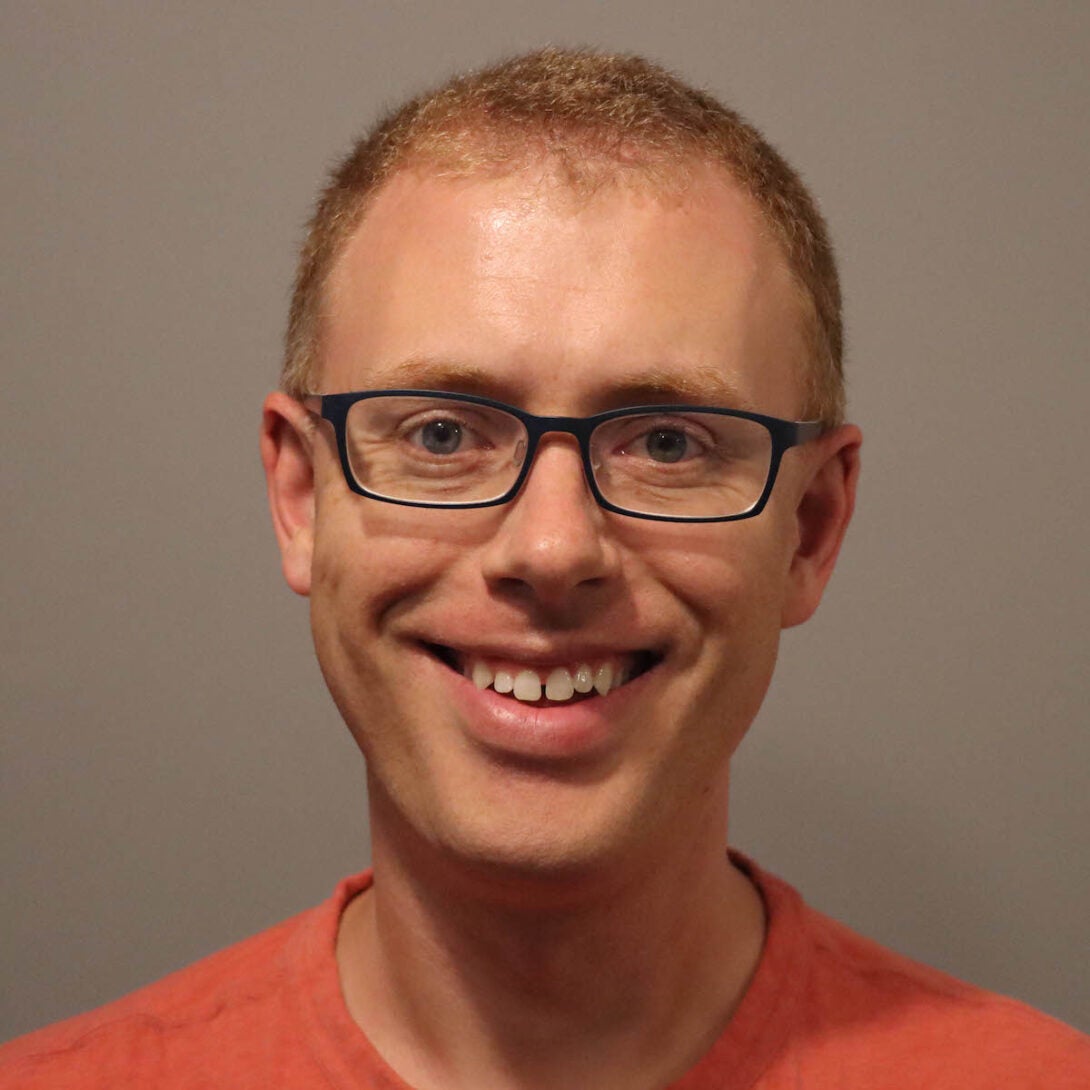 By the time Mark Hodges entered his doctoral program, he knew he wanted to combine his interest in computer science with teaching. Raised by educators, he understood the importance of the profession and is excited to join UIC's computer science department as a clinical associate professor this fall.
Hodges previously taught at Dominican University in River Forest. There, he was one of just a handful of professors of computer science, at a school that has about 2,300 students enrolled–a student body roughly the size of UIC's computer science department alone.
"I really loved Dominican, it's a Hispanic Serving Institution with a really strong focus on teaching," Hodges said. "I am happy to be at another minority-serving institution and am really impressed by how valued teaching is here; the orientation towards students really excites me."
This fall, Hodges will be teaching CS 141, Program Design II, with Mitch Theys. His section has 170 students, and Hodges says he's looking forward to working with the many students at UIC.
Hodges said his decision to teach was made while he was working toward his bachelor's degree at the University of Michigan. During that time, he spent several years interning at Microsoft, working on the Office suite of tools. While he enjoyed the challenges and the people he worked with, he felt separated from the impact of his work.
"It's really cool that there are millions of people around the world using the [Microsoft Office] product," Hodges said. "But it jumped out to me that if I taught, I could do computer programming, which I love, and get to know the people I'm impacting."
Hodges also earned his master's and doctoral degree from the University of Michigan. During his doctoral studies he worked under Martha Pollack, then the provost and executive vice president for academic affairs. Pollack is now the president of Cornell University. The focus of his dissertation was on the use of technology to detect potential cognitive impairments. The tool was developed and trained with people who had brain injuries or strokes, but the idea was to use the technology to capture signs of dementia or other impairments in older adults.
Hodges grew up in the Midwest and is happy to remain in the area. He has three children, and he and his wife adore the museums in Chicago. He created a website, museumdad.com, which serves as a guide for navigating the attractions with children. He enjoys traveling and cooking.