Reckinger joins CS faculty full time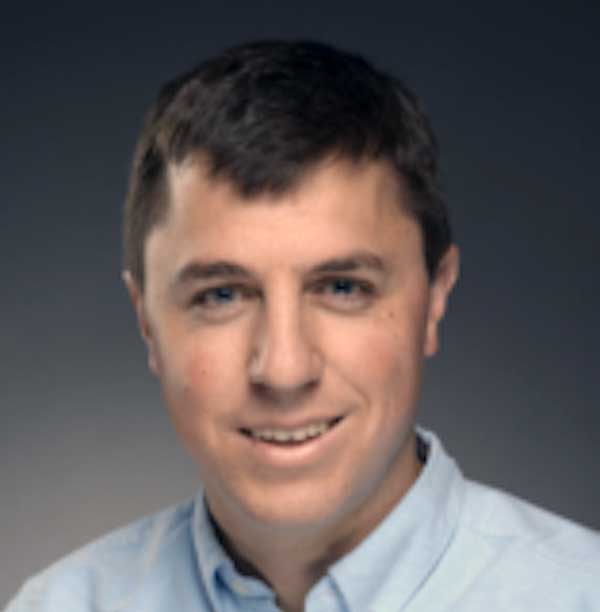 Clinical Assistant Professor Scott Reckinger joined the computer science department full time this fall. Though he's been with UIC for five years, his appointment was previously split between mechanical and industrial engineering and computer science.
Reckinger earned his doctoral degree in mechanical engineering at the University of Colorado at Boulder, and his research interests are in computational fluid dynamics, hydrodynamic instabilities, turbulence, ocean modeling, and innovative instructional methodologies.
"My scholarly work has always straddled the fields of engineering and computer science," Reckinger said. "Computational-based tools provide a vital mechanism to solving problems when you are an engineer."
For the past five years, Reckinger taught CS 107, Introduction to Computing and Programming, a course designed for non-computer science majors. On the mechanical and industrial engineering side, he taught classes on mechanics, dynamics, dynamic systems and controls, probability and statistics, and professional development.
This fall, Reckinger is teaching CS 211, Programming Practicum. The course has expanded from two to three credit hours. The course is meant to provide students with an introduction to software development tools and provide extra practice on some of the more tricky concepts in computer programming.
While he was always thinking about teaching methodologies and innovative techniques to use in the classroom, the pandemic intensified this focus on education research, specifically through the design and implementation of oral proficiency exams.
"We had to move away from traditional assessments," Reckinger said. "But we wanted to keep a check in with students. We wanted to build that sense of belonging."
Reckinger said that students in his 100-level computer science courses would have a one-on-one meeting with instructors, to demonstrate their knowledge of a topic and verbalize technical concepts. These presentations simulated what a student might go through in a technical job interview.
"I have always stressed the importance of building strong programming skills, even to engineering students who aren't majoring in computer science," Reckinger said. "I'm always excited for the chance to interact with students early in their studies, as they develop a passion for programming."