The remarkable versatility of computer science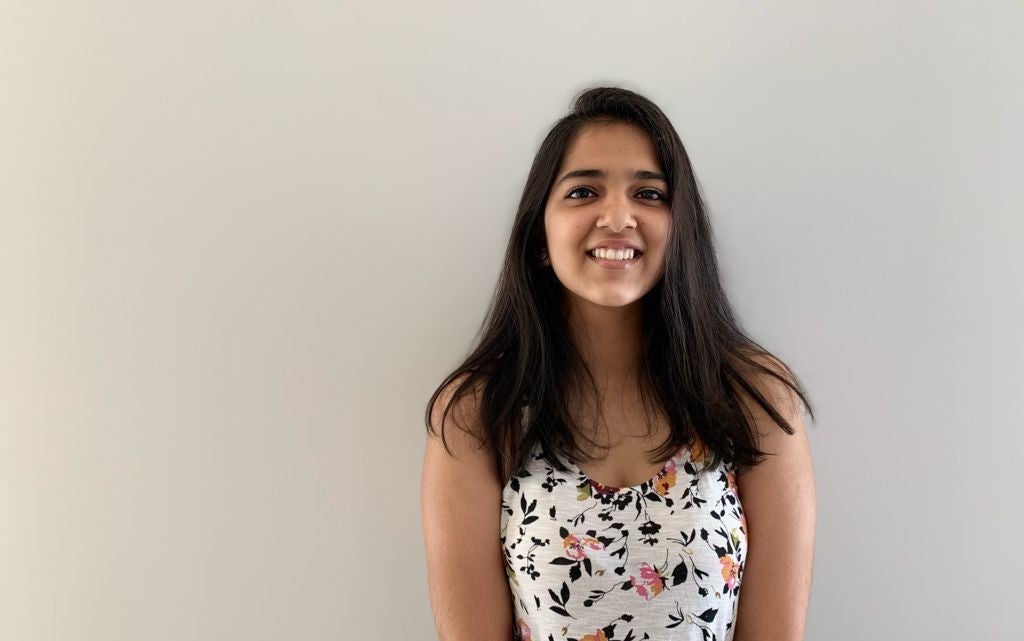 Ashma Pandya knows that a solid background in computer science will allow her to be a better biochemist and a more efficient researcher.
The rising junior is a biochemistry major with a minor in computer science. Her self-styled studies include advanced topics in chemistry, biology and genetics, cell biology, physiology, and advanced mathematics, supplemented with computer science studies. She hopes to complete a PhD in biophysics after completing her undergraduate education, then work in an astrobiology lab. Her research mission is to build a prototype of the first living cell.
To achieve that, Pandya will lean on the skills she is honing in her computer science minor.
"As things are becoming more and more digitized, computer science is starting to play a larger role in STEM overall," Pandya said. "I feel like I'm learning the tools I need to make my research broader in scope and faster in execution."
Pandya is one of 400 U.S. college students to receive a Barry M. Goldwater Scholarship and Excellence in Education Foundation award, which honors undergraduates who "show exceptional promise of becoming this nation's next generation of research leaders" in their fields.
She already has put her computer skills to work. For a book chapter that correlates antibiotic resistance to bacterial evolution, she performed computational analysis on the data. She helped compile an open repository of SARS-CoV-2 inhibitors from more than 3,000 scientific papers. Pandya is working in the laboratory of Andy Nguyen, UIC professor of chemistry, using Python scripts and generating 3D models of nanocages that deliver anticancer drugs to tumors. She also served as a teaching assistant for CS112, a version of the introductory computer science course that is taught through a biological lens, under Clinical Associate Professor Patrick Troy.
"The computer science minor has taught me more than just computer science," Pandya said. Programming is like playing with Lego blocks. It's easy to understand but demands creativity. It's an art instead of precision engineering."
This summer, Pandya said her leisure activities include a machine learning class via Coursera, building a personal website on Github, and writing poetry.
Pandya encourages everyone to learn the basics of computer science.
"College is the perfect opportunity," she said. "It can be simple, like Python. You can hire someone or learn it yourself. I encourage everyone to learn how to code."
To learn more about Pandya and her research, read this April story on UIC Today.
Modified on July 20, 2021