Yadav joins department through Bridge to the Faculty
Yadav joins department through Bridge to the Faculty Heading link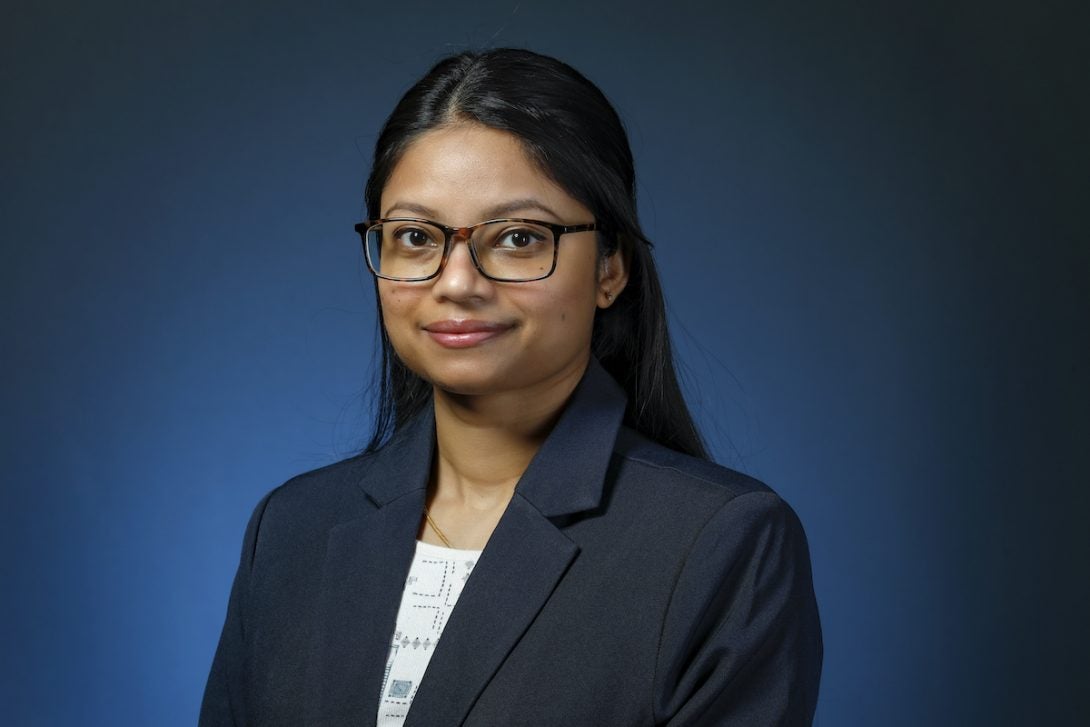 Shweta Yadav was promoted from UIC's Bridge to the Faculty program, a university-wide program that provides postdoctoral experience for candidates from underrepresented backgrounds, to the position of assistant professor.
Her research lies at the intersection of natural language processing, healthcare informatics, biomedical text mining, and computational social science. She obtained her PhD in natural language processing from the department of computer science and engineering at the Indian Institute of Technology Patna, India. She previously worked at Wright State University as a postdoctoral researcher and spent time as a postdoctoral research fellow with the U.S. National Library of Medicine with the National Institutes of Health.
Yadav said her Bridge to the Faculty experience has been instrumental in preparing her for her new role, teaching her about grant writing, funding opportunities, mentorship, and interdisciplinary collaborative research.
"The program provided invaluable mentorship and guidance that helped me seamlessly navigate the subtleties of research and teaching," Yadav said. "  This experience not only broadened my knowledge but also boosted my confidence and determination ."
Yadav is working on two research projects now. One aims to develop a robust question-answering system explicitly designed to meet the information needs of healthcare consumers. This includes providing faster responses to consumers' healthcare questions by offering them reliable and trustworthy answers.
Her second research project is the design of a practical decision support system that sifts through users' social media posts and can provide healthcare professionals with deeper insights into users' depressive behaviors by capturing fine-grained depressive symptoms.
Yadav is teaching CS 532, Biomedical and Healthcare Natural Language Processing, this fall.
Yadav appreciates UIC's vibrant and diverse academic community and is pleased to join a university that emphasizes cutting-edge research.