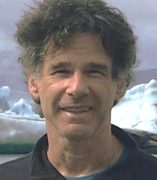 Andruid Kerne
Professor
Department of Computer Science
Pronouns: he/they
Contact
Building & Room:
SEO 1134
Address:
851 S. Morgan St., Chicago, IL 60607
Email:
CV Link:
Related Sites:
About
Andruid Kerne is a transdisciplinary human-computer interaction researcher and educator focused on creativity, design, embodiment, participation, social media, and inclusion. From 2019-2022, he was a program director in the Information and Intelligent Systems division of the National Science Foundation, where he co-directed research funding programs in research funding programs in HCC—CAREER, CRII, Core Small, and Core Medium—Cyberlearning/Emerging Technologies for Teaching and Learning (RETTL), Future of Work at the Human-Technology Frontier, Ethical and Responsible Research (ER2), CISE Community Research Infrastructure (CCRI), and RAPID COVID-19.
Andruid is a Professor of Computer Science and of Design at University of Illinois Chicago and Professor of Computer Science and Engineering at Texas A&M University. His Interface Ecology Lab [https://ecologylab.net] traverses boundaries among fields to perform transdisciplinary research with the goal of empowering humanity in its often fraught relationships with technology. Interface Ecology Lab is known for its work on using spatial media to support ideation and communication with information collections and video, evaluation methods for creativity support, and diverse people's needs for community on social media platforms. Andruid is a member of the steering committee of ACM Creativity and Cognition and a co-chair of Creativity and Cognition 2024 in Chicago. He has published over 100 papers and raised over $3M in research funding.
Education
Dr. Kerne holds a B.A. in applied mathematics / electronic media from Harvard, an M.A. in music composition from Wesleyan, and a Ph.D. in computer science from NYU.